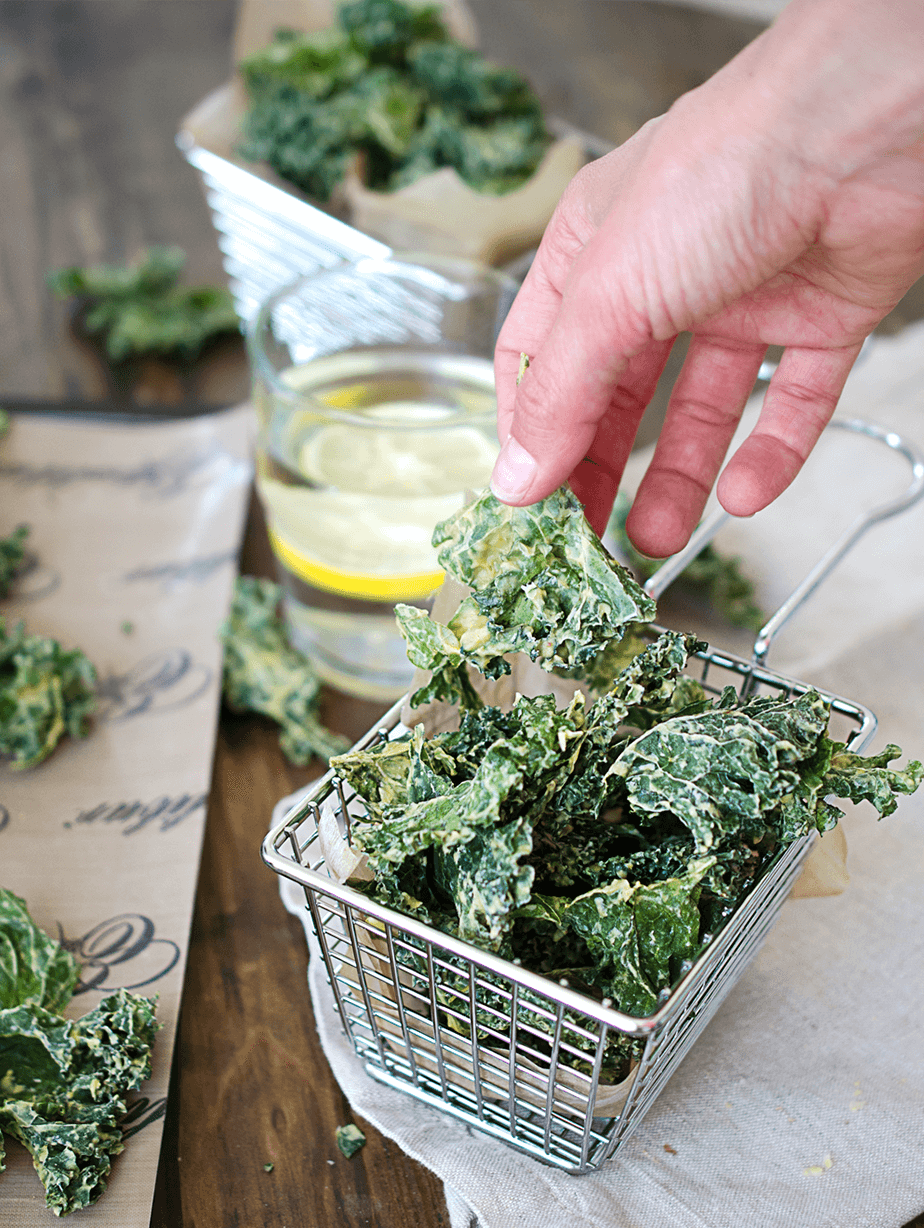 Dehydrators…obscure foodie trend or revolutionary culinary appliance?
You'll have to be the judge, but here's my take on it!
My first encounter with a dehydrator was almost 10 years ago when I had a raw cracker made from flaxseed (this was before I even really knew what vegan meant). 
I couldn't really wrap my head around the fact that this cracker was made without actually cooking.
I eventually discovered kale chips, then raw burgers and desserts. Then I developed an obsession with raw food restaurants that used dehydrators to make elaborate, gourmet meals. I would seek them out when we travelled and go way, waaay, out of the way to peruse their menus and make note of the unconventional ways they used every-day ingredients.
It wasn't long before I had a dehydrator of my own and began experimenting. I remember the first time I made kale chips. Mind blown. Jaw dropped. It felt like culinary sorcery.  
I was turning out kale chips faster then we could eat them (lies….we couldn't eat them fast enough).
So you're wondering "Should I get a dehydrator? What is a dehydrator? What would I do with a dehydrator?" 
Read on!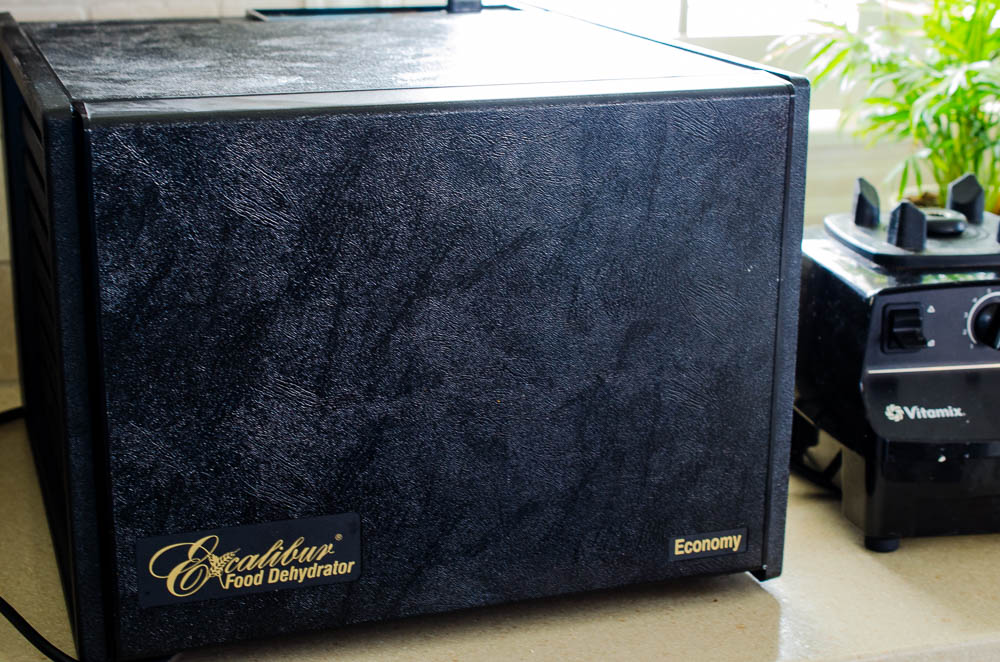 Dehydrating 101
Anyone following a raw vegan diet is likely familiar with the wonders of a dehydrator but this unique appliance can be useful in any kitchen and in a variety of gastronomic settings! 
A stroll down the "health food" aisle provides ample evidence of the rising popularity of dehydrated foods. Kale chips, dried pineapple slices and raw seed crackers are made using industrial dehydrators but the dehydrator has extensive culinary potential making it ideal for domestic use too.
Let's break down dehydration, the dehydrator and raw vegan diets. 
What is a raw vegan diet? 
This is a diet where – you guessed it – one eats only (or mostly) raw foods. These are foods (and for vegans this means plants) that have not been exposed to temperatures above 115-118°F (46-48°C). The maximum temperature does vary slightly depending on the water content or "wetness" of a food.  Keeping foods below these temperatures preserves enzymes and nutrient levels. Raw vegans eat a lot of raw fruits, vegetables and sprouted grains, seeds and nuts but the dehydrator allows for more creative and convenient food preparation. A raw vegan diet (or any diet) does not require a dehydrator but it can sure help keep things interesting!
What is a dehydrator?
A dehydrator is a kitchen appliance (size varies) that uses low temperatures and circulating air to dehydrate (i.e. remove water) from foods. This allows for changes in texture, concentration of flavours, and preservation of foods that would otherwise perish within a short period of time. A dehydrator is somewhat of an "oven" for raw vegans and enables the preparation of veggies burgers, energy bars, sprouted grains, nut and seed crackers and fruit "leather" to be made without being cooked or overly processed. Most dehydrators look like a big box with shelving inside. See below!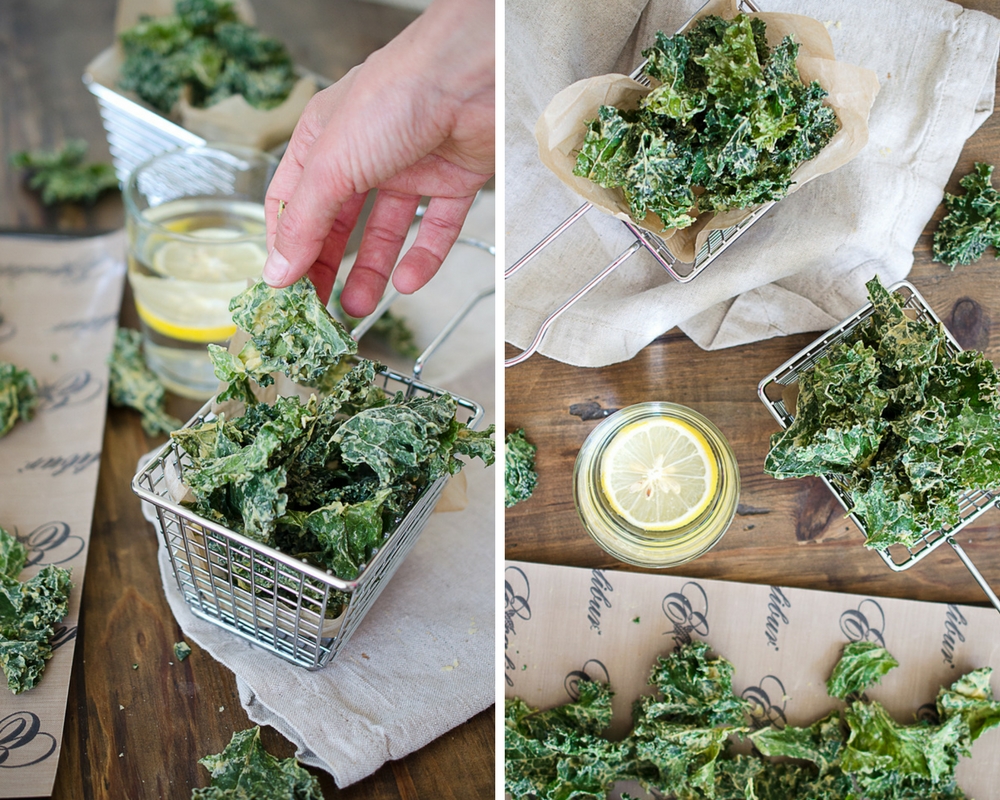 What are the benefits of dehydrating foods?
Dehydrated foods are said to have more preserved nutrients because the food isn't exposed to high temperatures. Many phytonutrients are damaged or lost once they're cooked so a dehydrator allows for food manipulation without losing these nutrients.
Also, dehydrating allows for large-batch food preparation that can be consumed over months because of the preserving effect of dehydrating fruits, vegetables, nuts, grains and seeds. Dehydrators also allow for a lot of interesting and creative culinary experiments! Uses for raw veggie chips and nut/seed cracker combinations are endless! 
What's the downside of purchasing or using a dehydrator?
First, a dehydrator can cost you anywhere from $60 to $400 (maybe more!) depending on the model and size you invest in. And a dehydrator is just that – an investment. Like a high-speed blender or food processor, a dehydrator is a culinary tool that is only as useful as you make it. 
Dehydrating foods also takes time and preparation and dehydrator "recipes" can involve many steps. For example, a raw buckwheat burger might include sprouting and dehydrating the buckwheat, then using a food processor to make the buckwheat burgers, then forming the burgers then dehydrating the burgers. It can take anywhere from 6-24 hours to dehydrate foods, depending on the recipe or food. 
Factors like food thickness, water content, humidity of the room and desired texture will all influence dehydration times. However, once the food is in the dehydrator it's just a matter of waiting. Other recipes like dehydrated apples simply involve slicing an apple and laying the slices in the dehydrator. It's as easy or as complex as you're willing to make it. The intricacies and steps to making raw, vegan foods can also be fun– especially if you like being in the kitchen and getting your hands a little dirty!
What dehydrator to buy?
There are many dehydrators on the market but my experience has been that cheap dehydrators are cheap for a reason. If you're serious about dehydrating, I suggest flipping through a dehydrator cookbook or guide or reading up on the benefits and determining if a dehydrator is right for you. 
If you're new to plant based eating, the addition of a dehydrator could be overwhelming or it could be life changing. It really depends on you, your needs, interests, dietary preferences, budget and time. I use a
 9 tray Excalibur Dehydrator
 and am pleased with the size and performance. Originally I wanted a three-tray model, but I'm glad I have the bigger one!  The nine trays allows for doubling of recipes. Keep in mind that I cook and play around with food a lot, so a larger model suits my lifestyle. 
A dehydrator is a great addition to a healthy diet but this is just a snippet of the benefits, cautions and tips for dehydrating foods. A raw vegan diet or plant based diet does not require a dehydrator nor is a dehydrator only suited for strict vegans. 
There are now many available resources and cookbooks for the dehydrating curious! Most of my favourite dehydrator cookbooks actually come from raw vegan restaurants. 
My go-to dehydrator/raw vegan cookbook is Raw Essence.
 Here are some raw vegan restaurants (or restaurants with raw vegan food on their menu) I've dined in and loved!
Sla
 – Amsterdam, Netherlands
Bottom-line: If you love playing in the kitchen, if you appreciate interesting vegan cuisine, if you like following a full or partial raw vegan diet, if you have the space and time for a dehydrator, then do it! Put it on your Christmas list! Be sure to add a dehydrator cookbook to that list so you can start with some basic recipes!
Kale Chips
Kale and chips – a seemingly unlikely combination, but they are delicious, low in calories and high in nutrients. You can make a basic version by just ripping the kale into pieces, rubbing them with lemon or olive oil and seasoning with salt and pepper and dehydrating them. You can also make kale chips in the oven, but this Ranch Kale Chip version I'm sharing is one I always make in the dehydrator making them raw. 
If you've had kale chips, you don't need me to convince you on how amazing they are. If you haven't had kale chips, trust me! They're on point in every way. 
This kale chip recipe is one I've been playing with for 3 years! I change it a little every time I make them and will probably continue to alter it as time goes on!
Stay tuned next week for a raw vegan, dehydrator sunflower seed "meatball" recipe!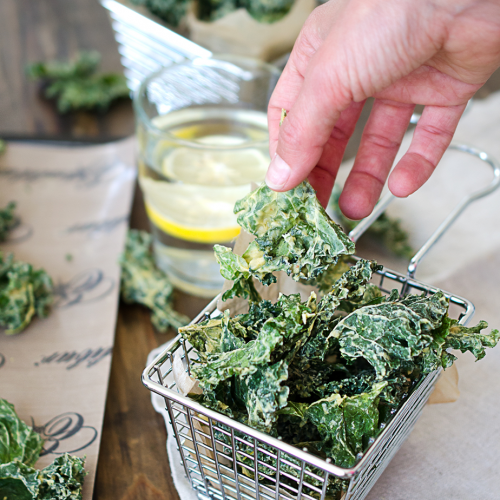 Dehydrators 101. Ranch Kale Chips
Dehydrators…obscure foodie trend or revolutionary culinary appliance?
Ingredients
2

large heads curly kale

washed and ripped into bite sized pieces

1

cup

raw cashews

soaked for 4-6 hours

¼

cup

nutritional yeast

¼

cup

lemon juice

2

tablespoons

white miso

1

tablespoon

hemp seeds

1

teaspoon

garlic powder

1

teaspoon

dehydrated onion flakes

½

teaspoon

dulse flakes

optional

½

teaspoon

sea or Himalayan salt

¼

teaspoon

red pepper flakes

3

tablespoons

water
Instructions
After you've cleaned and ripped the kale into bite-sized pieces, lay them on clean dishtowels to dry or gently pay dry. You don't want the kale to be wet, as this will prolong dehydrating time.

Drain the cashews and place them and all other ingredients (besides kale) in a high-speed blender and blend on high until smooth. You may need to add more water, depending on the strength of your blender. Add no more than 1 tablespoon at a time. You want the mixture to be thick so it will stick to the kale chips.

Transfer half the kale to a large bowl and add ½ the cashew sauce. Using your hands, mix well and be sure to coat every kale chip well. Transfer the kale to the dehydrator sheets/trays in single layers. Repeat this process with remaining kale and cashew mix.

Place the dehydrator trays in the dehydrator and dehydrate on 110°F for 8 hours – again this depends on your dehydrator. You can check at the 4 hour mark and flip – this isn't necessary but may help with even dehydrating depending your dehydrator.

The chips are done when they are crispy and dry. Transfer to an air-tight, sealed container on the counter for up to a week. They won't last that long!
Notes
I like to use the excalibur dehydrator sheets (you can see these in the picture). They make clean up a lot easier!
Do not store these in the fridge – they will soften.
If you have left over sauce, which you shouldn't unless you're making a half batch, use it as a dip or salad dressing!