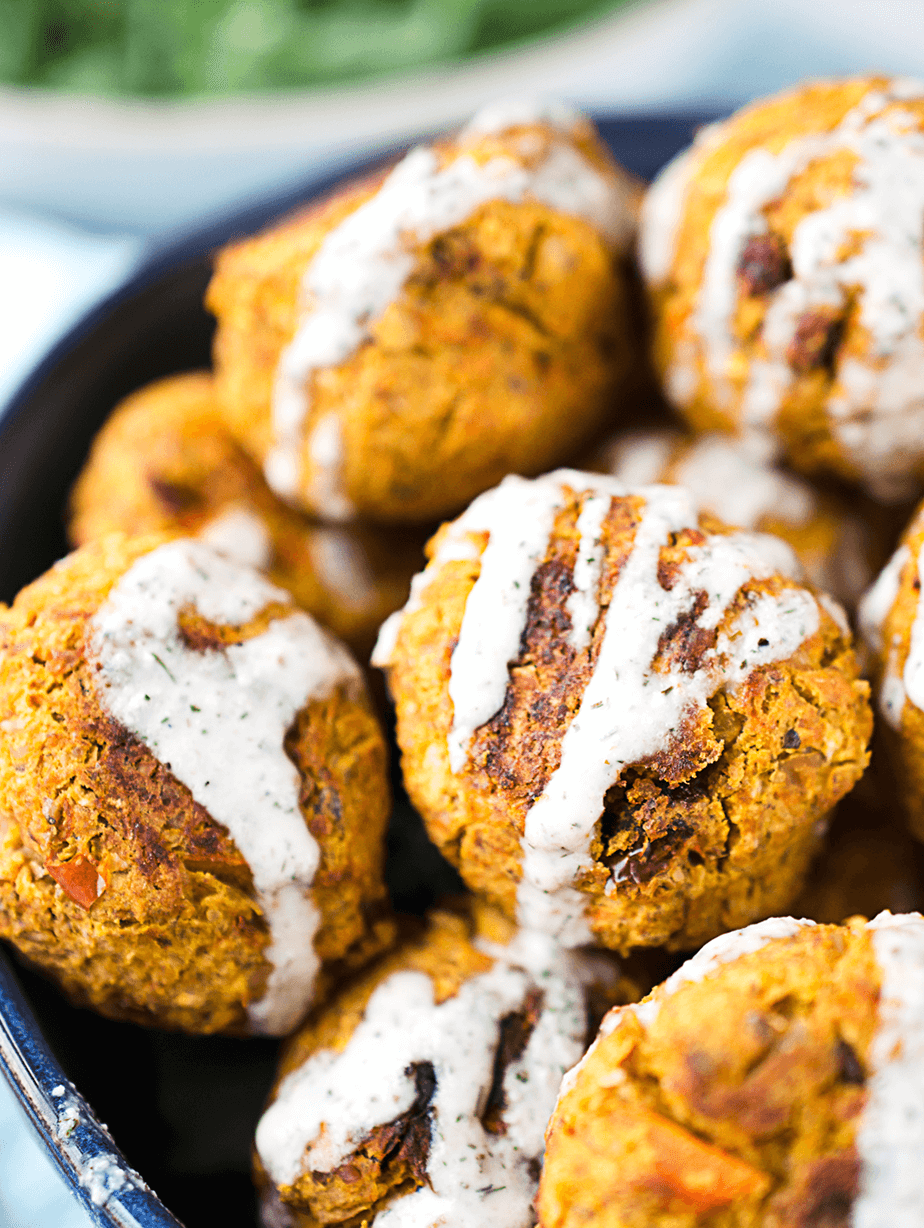 These Sundried Tomato Chickpea Falafel are big on flavour. 
I prefer really flavourful foods. In my pre-culinary school days I would always double the spice portion of a recipe because I generally wanted more flavour! I'm not sure if I've desensitized my tastebuds, but I still opt for big, strong flavours in my every-day cooking. 
Now, out of respect for a recipe, I follow the ingredients and directions as they are and make any changes or adjustments on my second attempt. 
To accommodate this big flavour preference we have (Bernard's taste buds are even more flavour-obsessed than mine), I like to use a lot of quality spices and herbs but I also lean towards really flavourful ingredients!
Sundried tomatoes being one of my favourites! 
Sundried tomatoes add a huge punch to pastas, sauces, salads and these chickpea falafel! They're like a culinary secret weapon that can instantly change a meal. I always buy dried sundried tomatoes, not the kind packed in oil. I get mine from 
Upaya Naturals
. You can easily rehydrate the dried variety by soaking them in water (as I do in this recipe).
I made a ginormous mezze platter for a dinner party a few weeks ago and these Sundried Tomato Chickpea Falafel were a big hit!
These vegan and gluten free falafel also make use of zucchini, and we're all (or is this just me?) always looking for new ways to use the zucchini!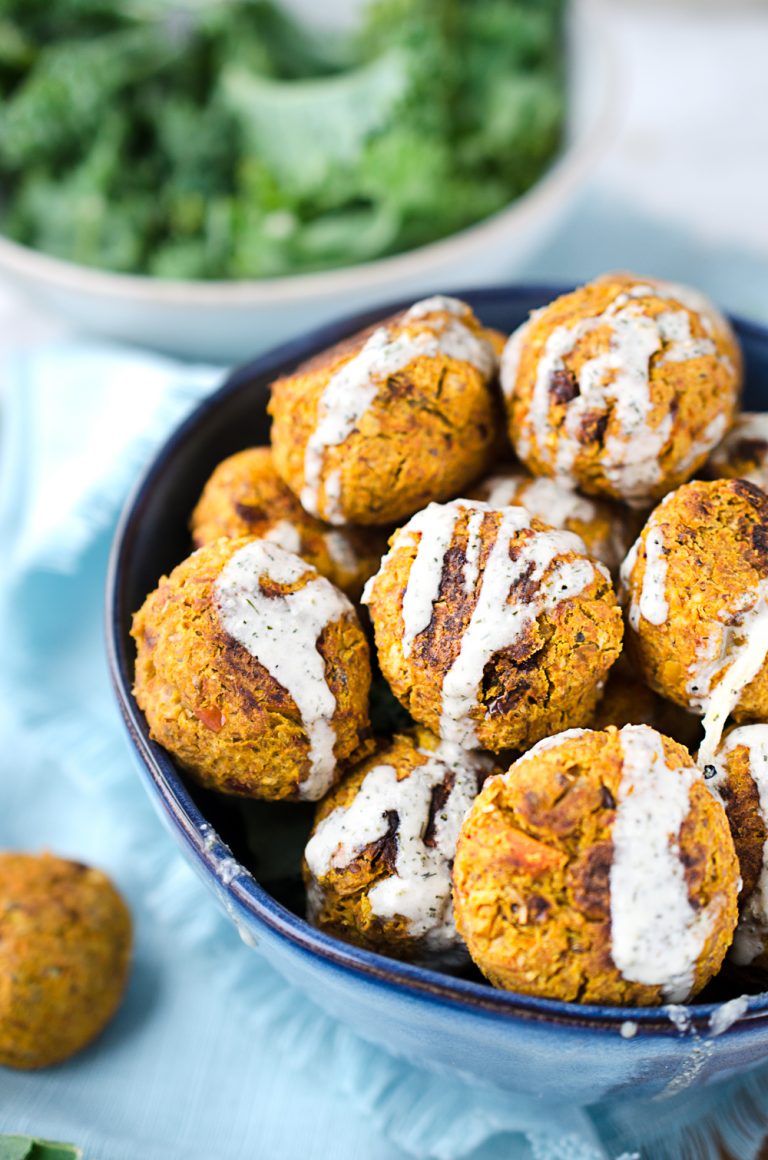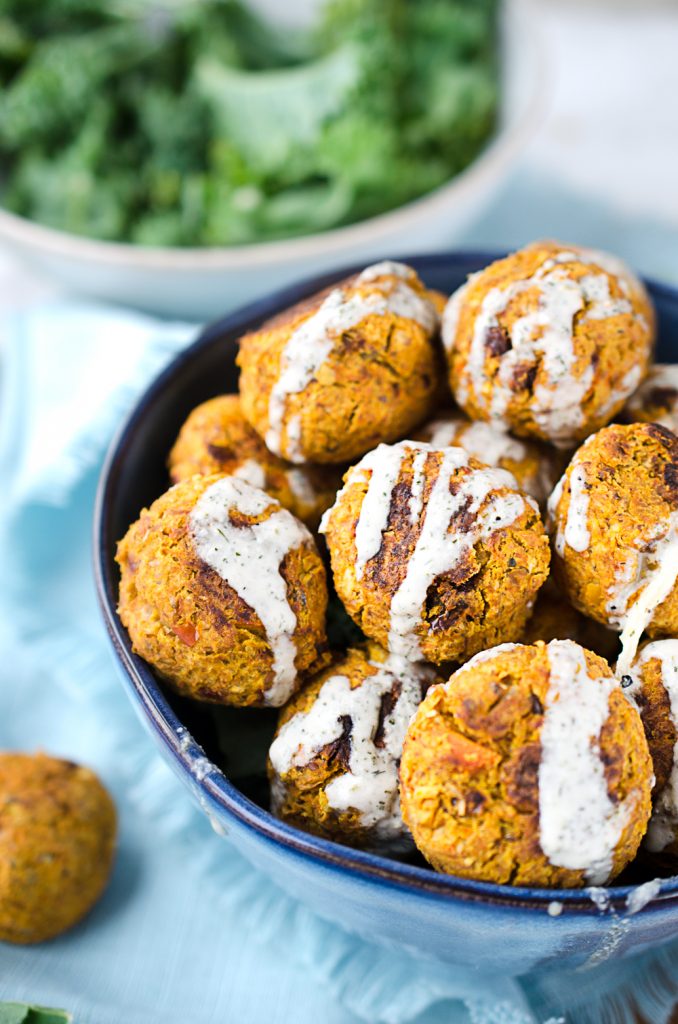 Recipe Hack – You don't NEED a food processor for this recipe but it does make it easier. You can grate the carrot and zucchini using a box grater and then mash the rest of the ingredients with a good potato masher.
Recipe Recycle – I like to double this recipe and make enough falafel to have on hand in the freezer for last minute meals. I take 3-4 out of the freezer the morning of or night before and add them to a big green salad. I also like to make them the protein portion of my Buddha bowls. All plant foods do have some protein (I know many of you have tuned into the protein myth after watching
What The Health
so I don't want to confuse anyone) but beans offer more protein than most other components of my Buddha bowl. I also like to pair these with
Tahini Dill Sauce from The Plant-Based Cookbook!
Speaking of
What The Health
, I can't believe it took my so long to watch but this documentary is big. It presents some powerful ideas and some harsh realities that a lot of people aren't comfortable with. The makers of the documentary expose some behind-the-scenes politics that govern many healthcare laws and policies. Saying that it's stirring up a lot of discourse would be an understatement.
If you haven't watched it, I would consider doing so. If nothing else, it has started a conversation that is long overdue.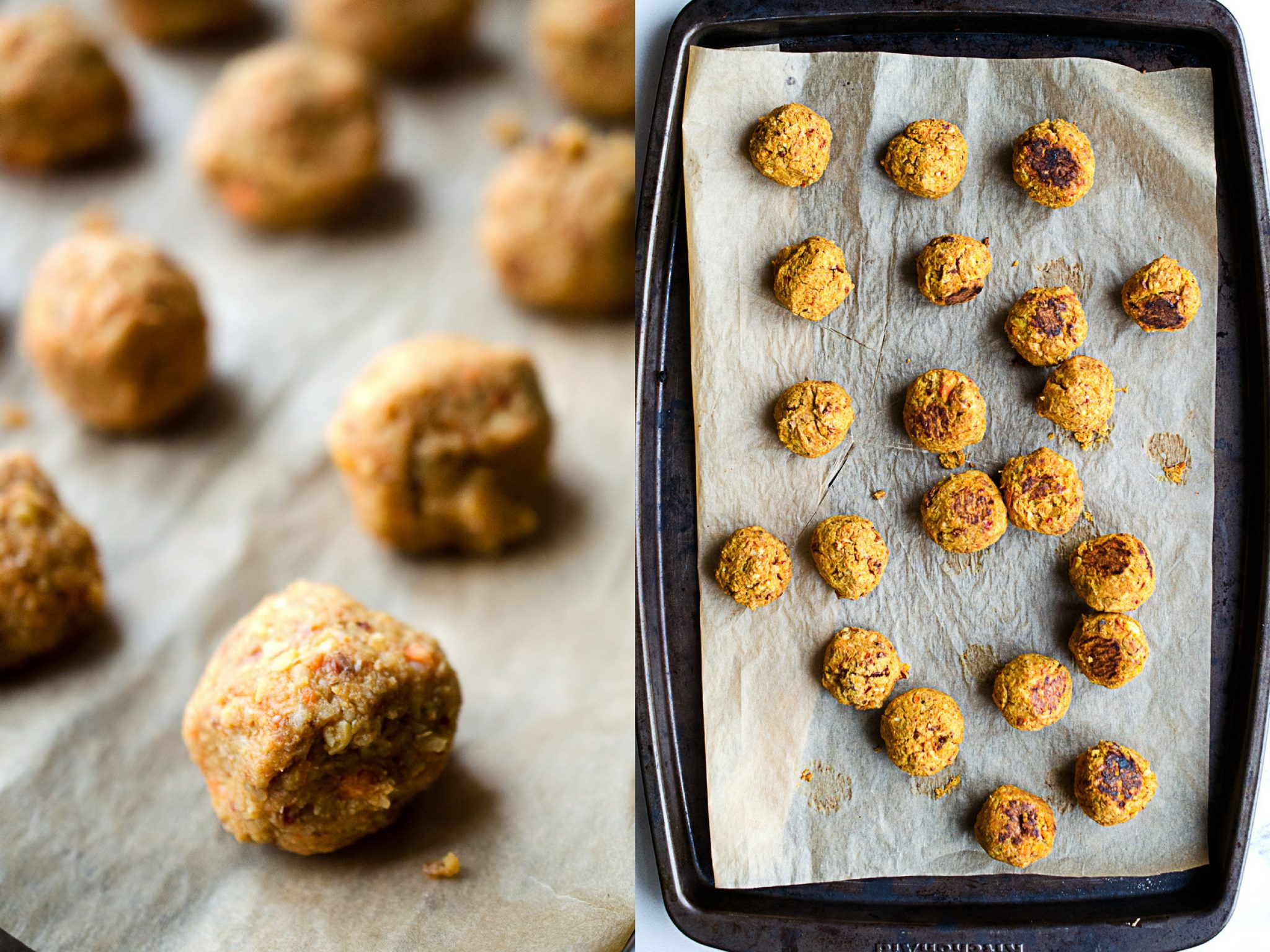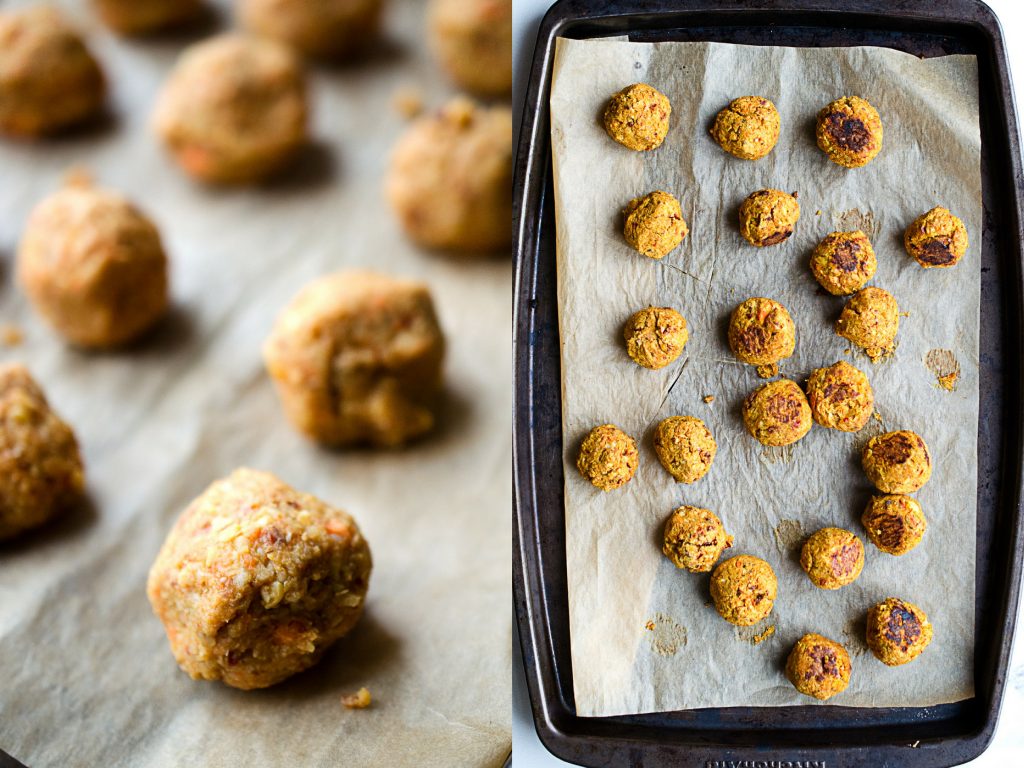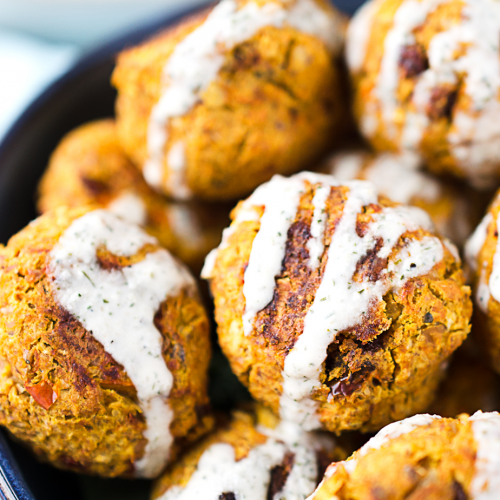 Sundried Tomato Chickpea Falafel
These Sundried Tomato Chickpea Falafel are big on flavour. 
Ingredients
½

cup

packed sundried tomatoes

soaked in water for 20 minutes

2

cups

chickpeas

cooked or canned

¼

cup

chopped carrot

~1 small carrot

1

cup

chopped zucchini

~1 zucchini

4

cloves

garlic

minced

2

tablespoons

lemon juice

2

tablespoons

ground flaxseed

1

teaspoon

ground cumin

½

teaspoon

ground coriander

½

teaspoon

turmeric

¾

teaspoon

sea or Himalayan salt
Instructions
Preheat the oven to 350°F and line a baking sheet with parchment paper.

Drain and roughly chop the sundried tomatoes.

Add the sundried tomatoes, chickpeas, carrot and zucchini to a food processor and process 5-7 times.

Add the remaining ingredients and process on low for 20-40 seconds until combined. Scrape down the sides of the processor and pulse again.

Transfer the mix to a bowl. Remove 1 heaping tablespoon of the falafel mix and roll into a ball and place on the baking sheet. Repeat with remaining falafel mix. The mix will be soft but will firm up once baked.

Bake for 40 minutes then remove from the oven and gently flip (to prevent the falafel from falling apart) using a silicon spatula and bake for another 10 minutes. Remove from the oven and enjoy!
Notes
Serve with tahini sauce, on top of a salad or in a pita!
I like to freeze these falafel once cooled and take them out as needed to thaw.