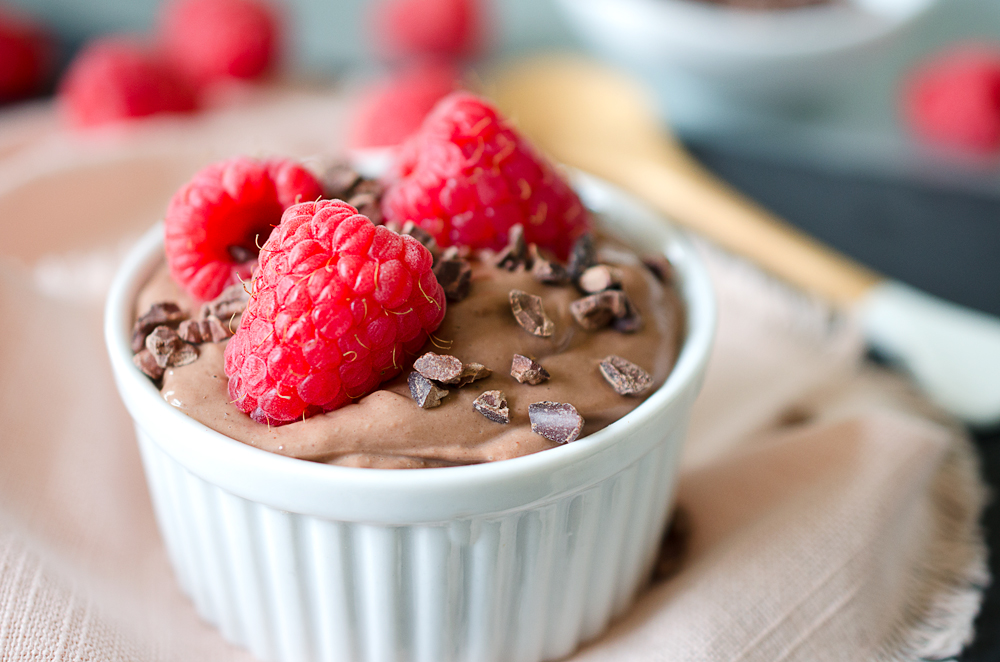 This vegan Chocolate Almond Pudding has been my no-hassle dinner party dessert for a few years! It's creamy, rich, chocolatey, sweet but not too sweet and takes approximately 3 minutes to make.  Sign me up for that any day!
Hi Friends! I'm back! 
I've been home for exactly one week now! I was in New York doing yoga teacher training. Since coming home I'm asked "how was it?".
A very natural and appropriate question of course!
However, my answers are inconsistent and jumbled! 
The experience and my feelings about it are still percolating. I've tried but am completely unable to describe the training in one sentence. It was amazing, complicated, challenging, eye-opening, nurturing, heart-breaking, exhausting and exhilarating. It was everything I hoped for and everything I did not expect. This might all sound like gibberish but anyone who has done similar trainings or retreats or has a regular yoga practice can probably relate!
Anywho, more about New York and my big city adventure another time. 
I was eager to get home and desperate to get back in the kitchen! Almost 6 weeks away has made me appreciate all of my culinary toys that much more (you know I'm talking to you beloved Vitamix). I just wanted to make simple things like my own hummus, almond milk, a green smoothie! The vitamix has been getting a workout and there is no end in sight! 
This vegan chocolate almond pudding was thrown together somewhere during the culinary chaos and it is so freaking heavenly and delicious that I had to share!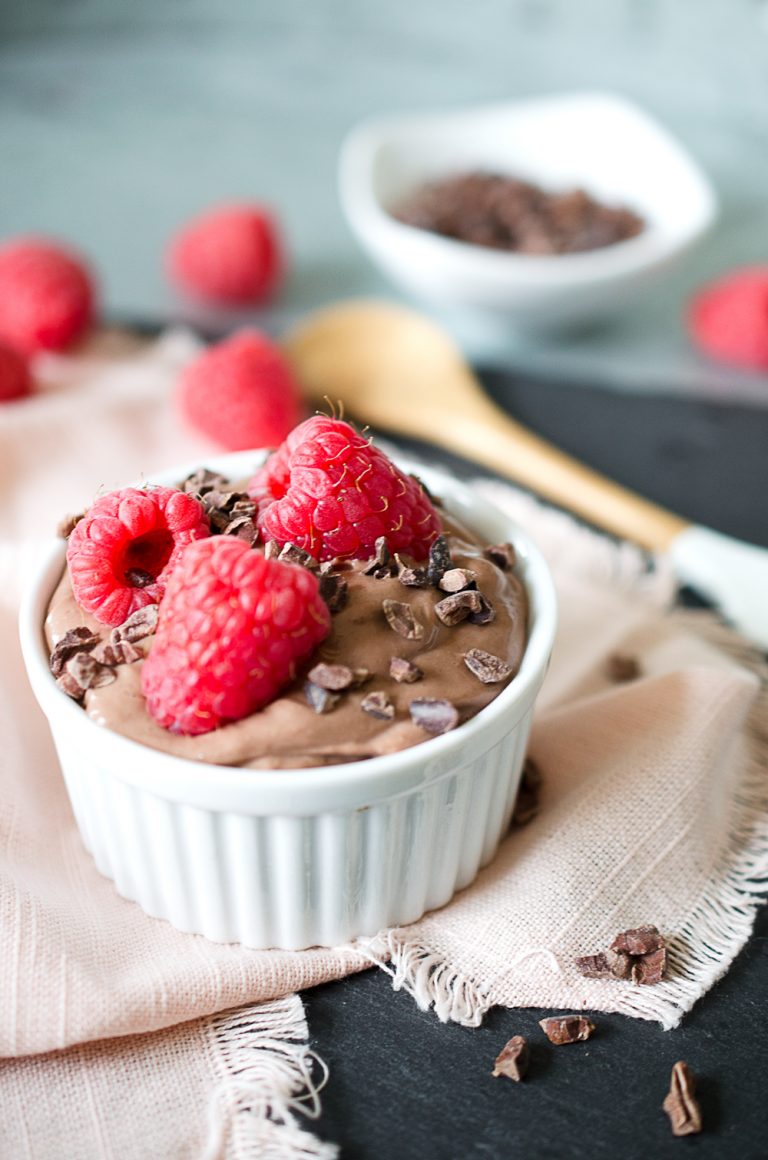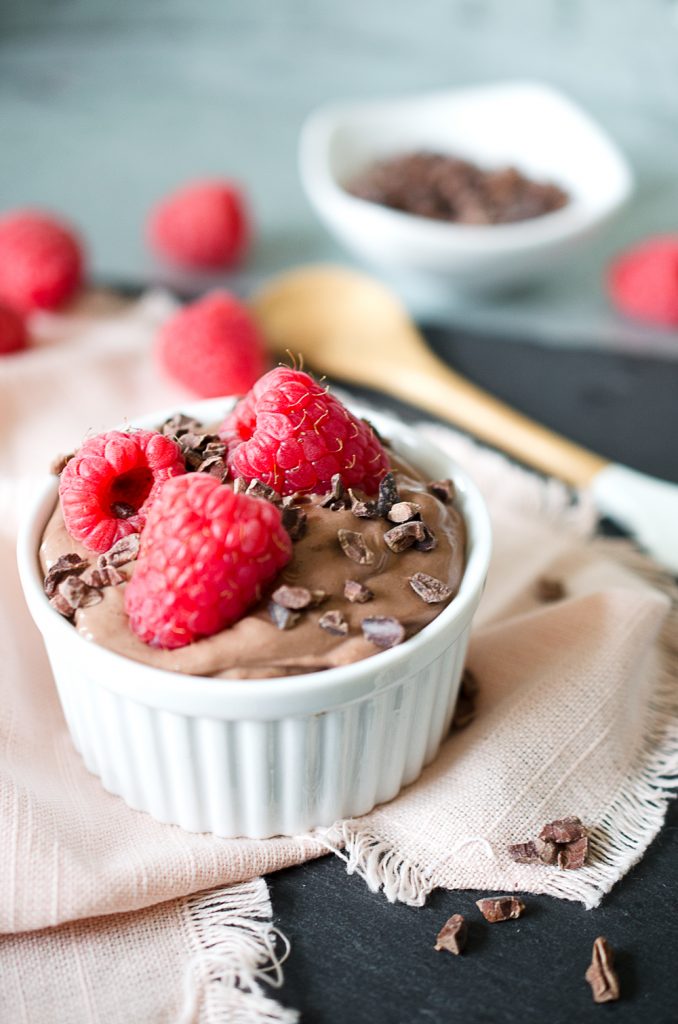 What's the secret ingredient in this chocolate pudding?
Silken tofu, picture below. I like to use the extra-firm silken tofu but firm will work too! The world of tofu can be confusing for sure but once you become familiar with the different types and their culinary qualities it's off to the races!
I recently (just last night!) gave a Taste of Tofu demo where we discussed what tofu actually is, where to buy it, what kind to buy, and what to do with it once you get it home! The demo was about clearing up some confusion surrounding tofu and teaching some basic cooking techniques and recipes.
I also do a Soy Confused Cooking Class, focused on tofu, tempeh, edamame and miso! Please get in touch if you're interested in booking a group class to learn more about tofu and other soy products!
Back to this recipe…
This vegan chocolate almond pudding recipe is a gold star recipe because it has 3 glorious qualities: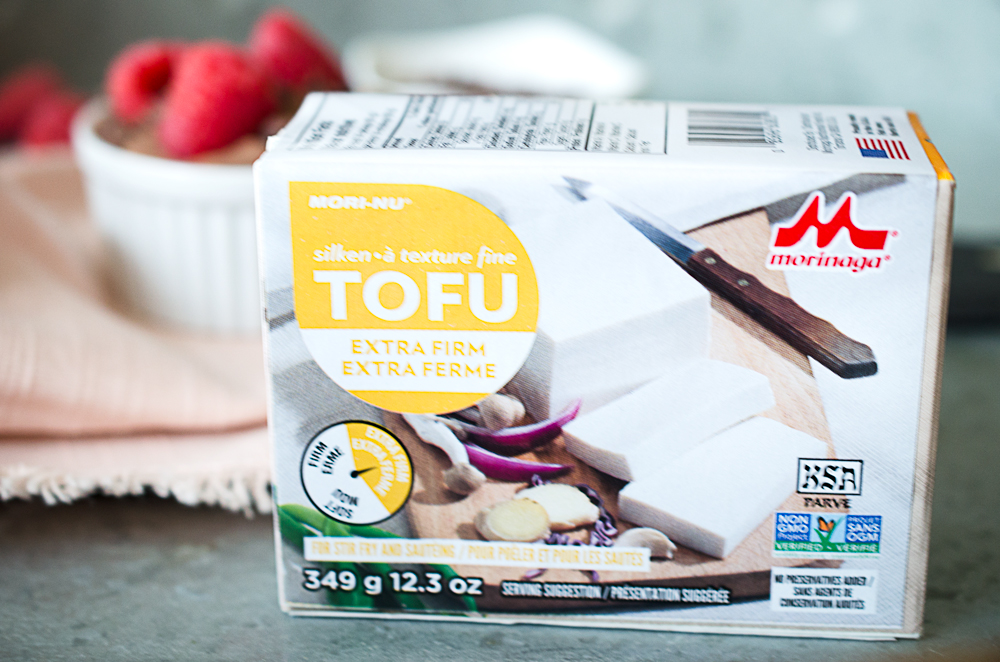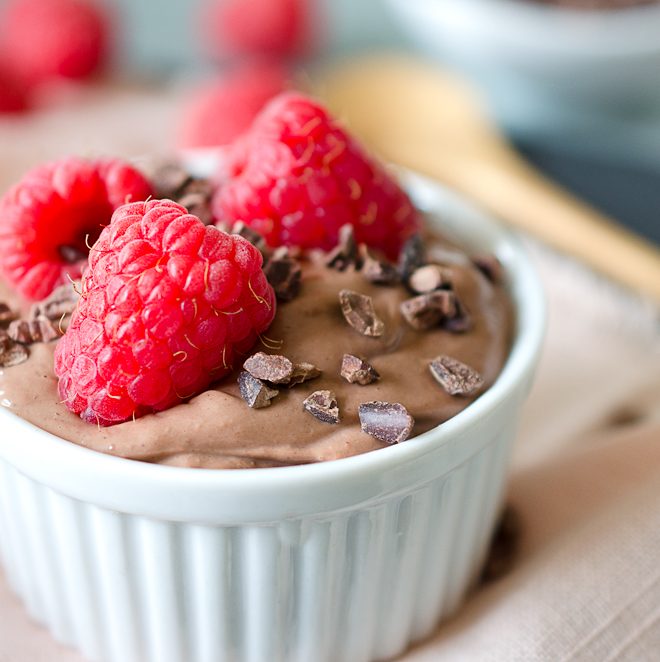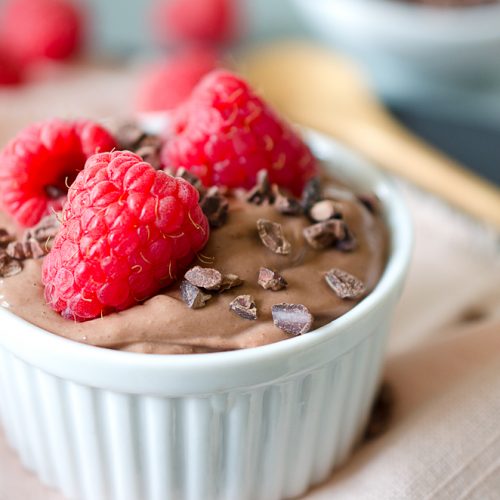 This vegan Chocolate Almond Pudding is creamy, rich, chocolatey, sweet but not too sweet, and takes less than 5 minutes to make.
Equipment
Blender or Food Processor
Ingredients
1

(12 oz) package extra firm silken tofu

, drained

⅓

cup

almond butter

well stirred

5

tablespoons

unsweetened cocoa powder

¼

cup

maple syrup

(or adjust to your desired sweetness)

1¼

teaspoons

vanilla extract

optional

Pinch

sea salt

2

tablespoons

almond milk

, if needed

Garnish: slivered almonds

fresh raspberries, cacao nibs
Instructions
Add all ingredients (except mlk and garnish) to a blender or food processor and blend/process until smooth. Scrape down the sides periodically to incorporate all ingredients. Add almond milk, 1 tablespoon at a time, if needed to thin the texture.

Transfer to a glass container and refrigerate for 3-6 hours before serving (this allows the pudding to set). Serve with slivered almonds, fresh raspberries and/or cacao nibs.
Notes
This pudding will keep in the fridge for 3-4 days.
Sub your favorite nut butter for the almond butter.