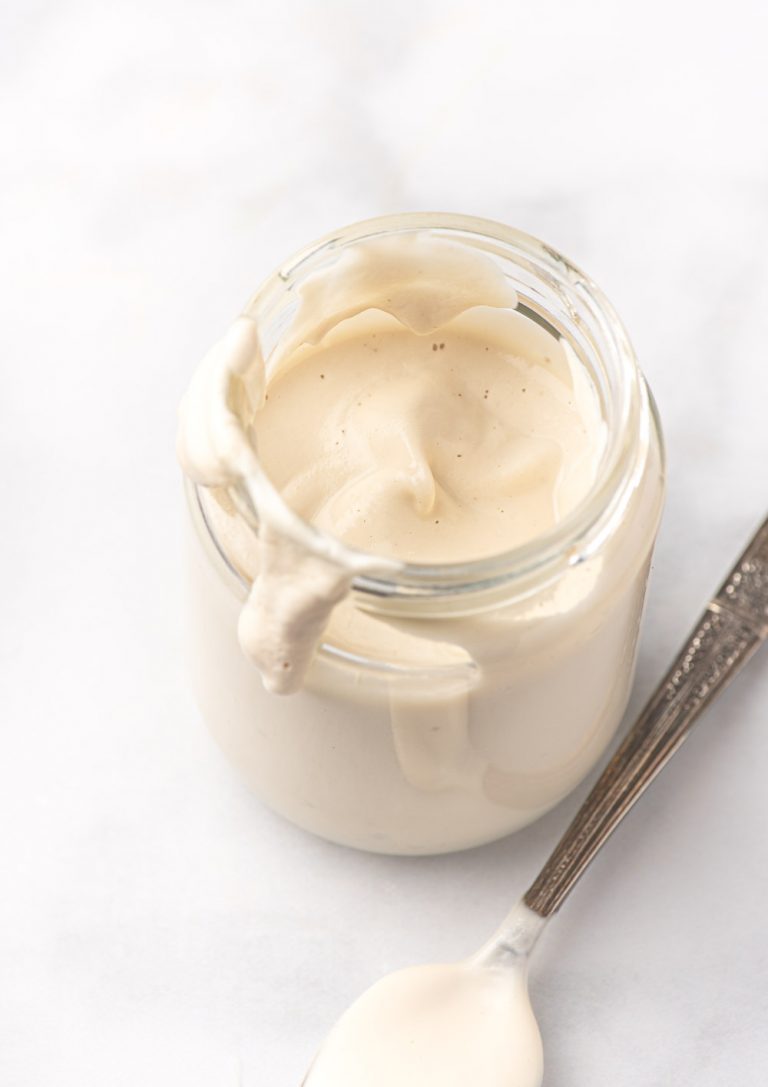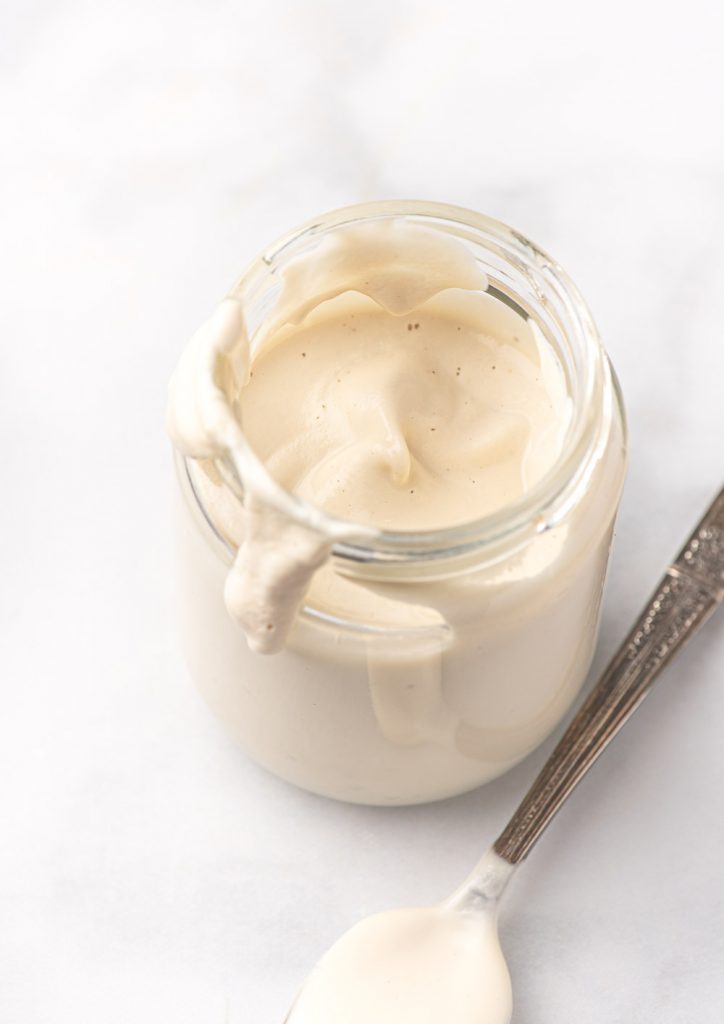 What is it? Vegan sour cream is a dairy-free version of the much-loved condiment. This one is made with only 3 ingredients! And takes 5 minutes. 
Why is this a must-have, basic? Two reasons. 
First, regular sour cream is made with dairy and I'm not going to dive into the problems with dairy (side whisper- inflammation, saturated fat, the whole dairy is for baby cows thing), but you can avoid it and get a vegan version that's delicious. So why not give it a try !?
Second, vegan versions are fantastic, but you can bring it a step further and make your own. Did I mention IT ONLY TAKES 5 MINUTES! This way, you can control all the additives and avoid the crap in commercial brands. 
Third, I said there were 2, but 3 is obvious – sour cream can be added to anything and it will make everything more delicious! Hallelujah!
Examples:
On top of baked potatoes
Dollop on soup/stew/chili
Mashed into cooked grains
Drizzled over steamed greens
In burritos, quesadillas, enchiladas (you get it…anything Mexican and amazing)
As a dip for fries and cauliflower wings
As a sauce for buddha bowls
On and on!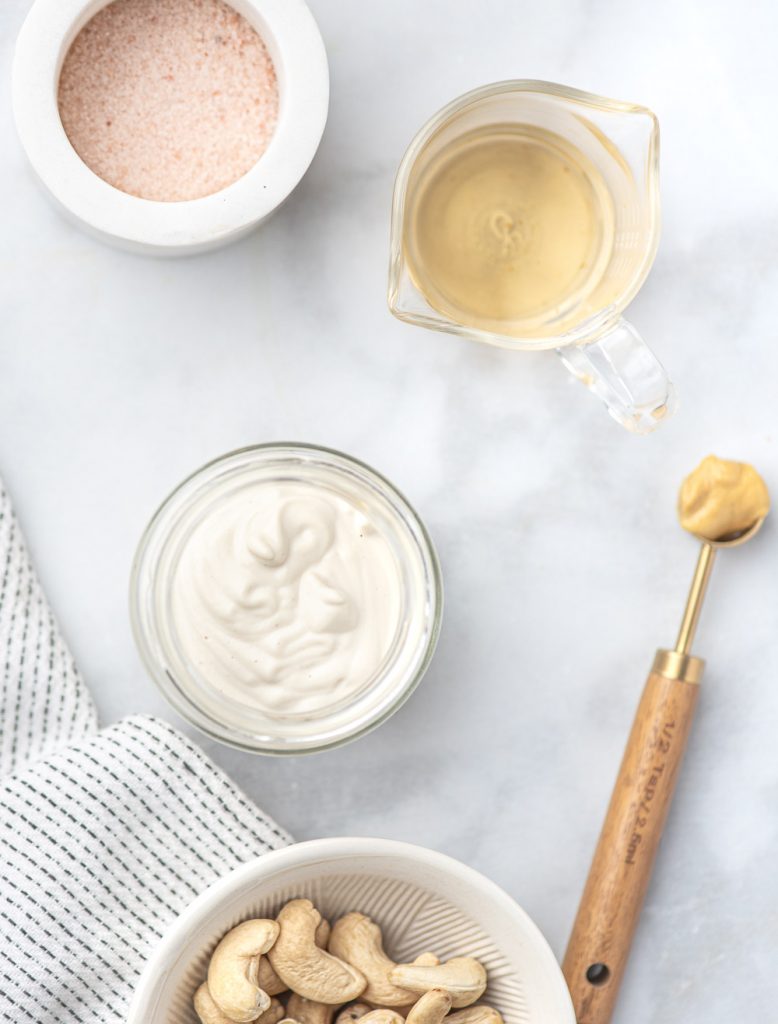 Here's How You Make Basic Vegan Sour Cream
Step 1. Soak the cashews in a bowl of water for 1 to 3 hours. If you have a Vitamix or other high-speed blender, you can get away with less time or no soaking time at all. If you have an older blender, soak for up to 4 hours. 
Step 2. Drain the cashews, add them and other ingredients (see below) to a blender . Blend until smooth. 
Step 3. ENJOY! Keep in the fridge for up to 3 to 5 days. 
And….icing on the vegan cake here, you can freeze this basic vegan sour cream! I usually split the batch in half, use half within 3 to 5 days and freeze the other half.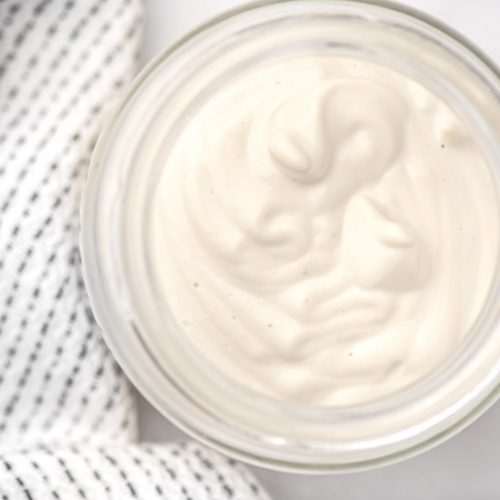 An essential plant-based sauce!
Ingredients
1

cup

cashews

soaked for 1-3 hours

1

tablespoon

apple cider vinegar

¾

teaspoon

Dijon mustard

¼

teaspoon

salt

½

cup

water
Instructions
Drain the cashews, discard the soaking liquid, and add them, apple cider vinegar, Dijon mustard, salt, and water to a blender. Start blending on low and then increase to high and blend until completely smooth. If you don't have a high-speed blender, soak the cashews for up to 4 hours to help soften them. Transfer to a glass container and use as you wish! You can keep this vegan sour cream in the fridge, in a sealed container for up to 5 days or freeze for later