About this broccoli spinach Soup
Any green-centric meal grabs my attention. To me it shouts healthy, energizing, anti-inflammatory.
Maybe it does for you too? Green means there's something good going on in there right? It's usually good for us. 
Mind you any meal built on green produce can take a hard left into the unhealthy zone if it's smothered in fat, deep fried, or pumped with sodium. But, for the most part, go for the green. 
Color in general is a good guide in meal building, the more colors the better, and green is one of the important ones.
When winter creeps in it can be hard to incorporate any vitality into your meals, this time of year there's a lot of brown hitting the table. So I wanted to create a lively, warming green soup. I consider this broccoli spinach soup like the green smoothie of the soup world. Maybe even like a cleansing green smoothie equivalent.
When making a green-inspired soup with fresh green veggies it can be easy to lose that vibrant green colour after the soup is simmered. You know the way overcooked greens turn like an olive, blah colour?
The trick is a light simmer and adding some vibrant greens right before blending. 
With those things in mind, I whipped up this vibrant, healthy, versatile really good green soup. 
It's made with broccoli, spinach, and green peas. After a brief simmer in a pot, its whizzed up in the blender and poured directly into bowls. The key to maintaining a green hue is to not overcook and to serve immediately. A side of fresh sour dough to wipe out the bowl is a great idea too!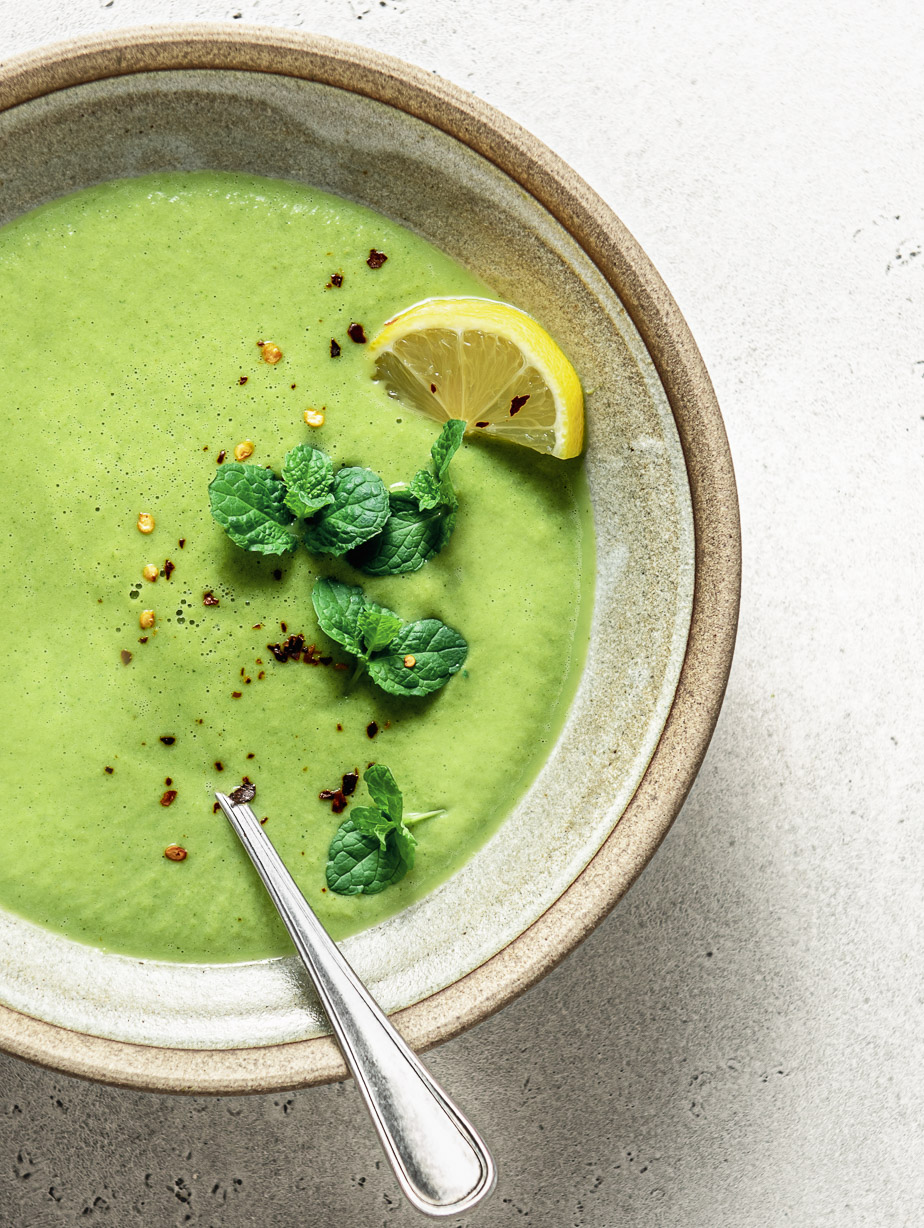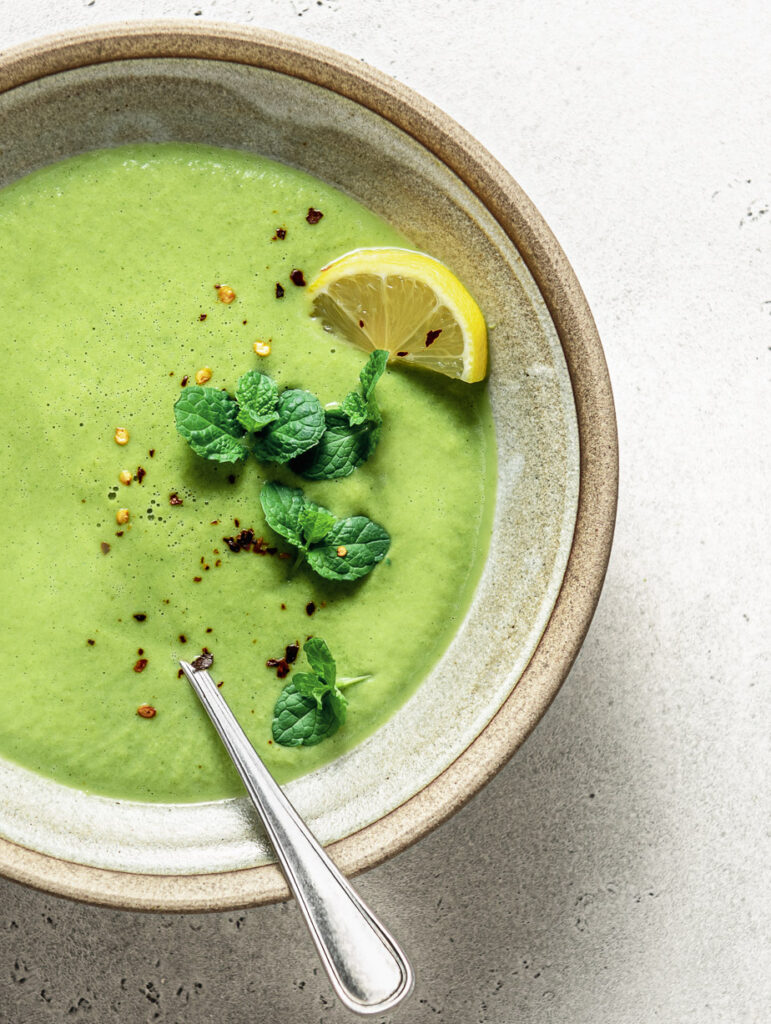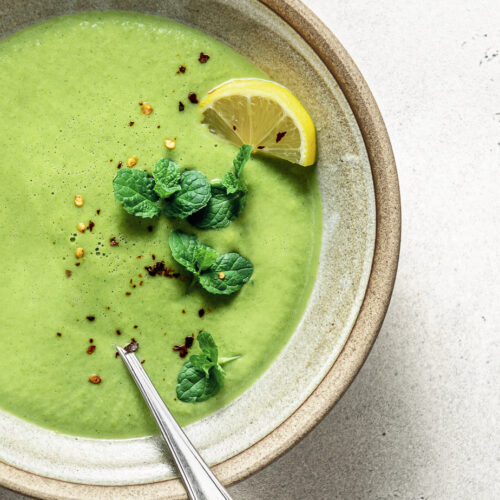 This is an antioxidant packed "cleansing" winter soup. It's made with all the green and it's served right from the blender.
Ingredients
1

small yellow onion

diced

½

teaspoon

sea salt, plus more to taste

2

garlic cloves

minced

1

teaspoon

finely grated ginger

½

teaspoon

ground cumin

½

teaspoon

ground coriander

Pinch

red pepper flakes

3

cups

loosely packed broccoli florets

2 ¾

cups

vegetable broth or water

1

cup

frozen green peas

1

cup

packed baby spinach

Zest of 1 lemon

2

tablespoons

lemon juice

1 tablespoon stirred tahini or 2 tablespoons cashews

, optional

Freshly ground black pepper

, to taste
Instructions
In a soup pot sauté the onions and salt with ¼ cup of water for 10 minutes until the onions are translucent. Stir often and add water as needed to prevent burning.

Add the garlic, ginger, cumin, coriander, and red pepper flakes and cook for another 30 seconds.

Add the broccoli and vegetable broth and bring to a simmer. Simmer, partially covered, for 3 minutes or until the broccoli is bright green. Next add the green peas and turn the heat off.

Carefully (but quickly) transfer the soup to a blender and add the spinach, lemon zest and juice, and tahini or cashews (if using). Blend on high until completely smooth. Taste and reseason with salt and pepper as needed. Add more broth if desired to thin the soup and blend again. Pour into bowls and enjoy!