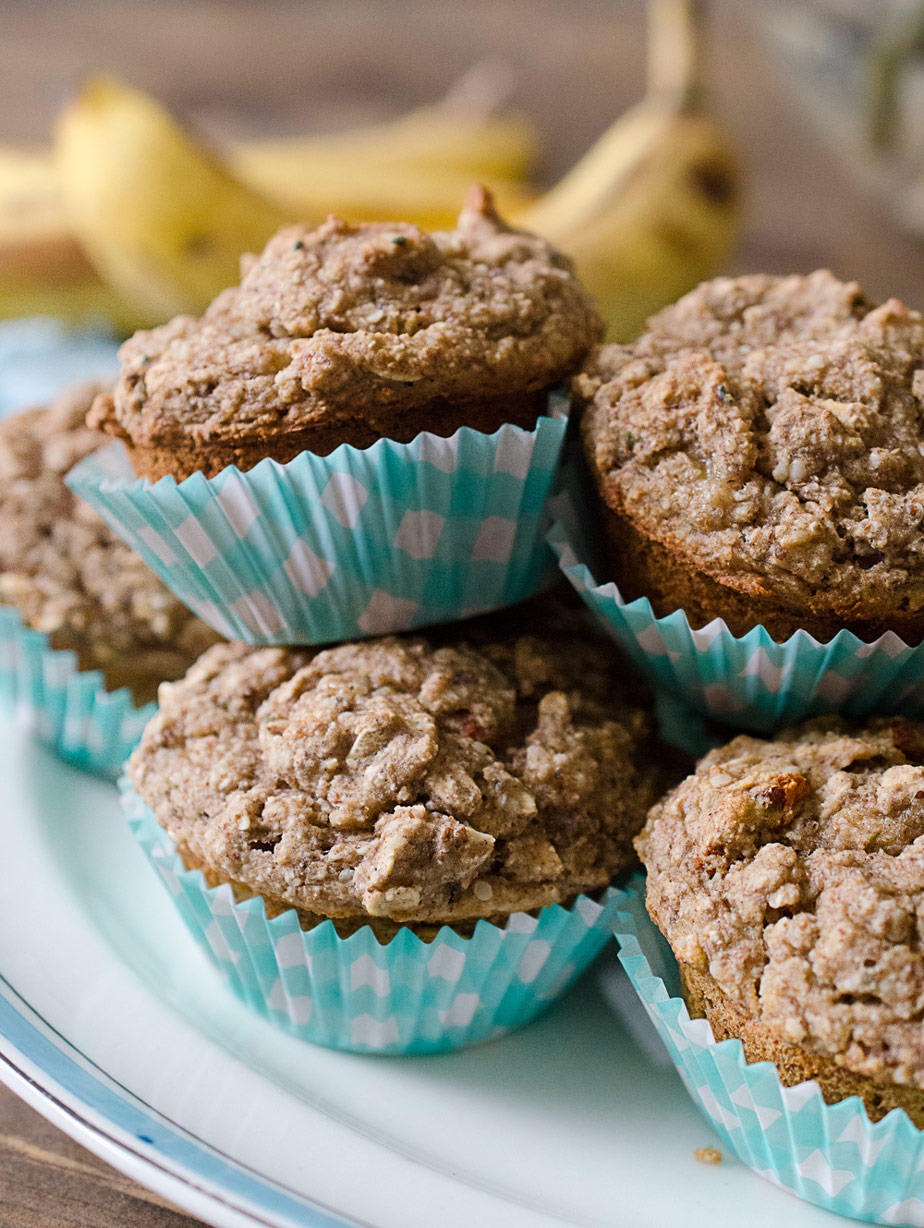 I had one of these vegan and gluten free Banana Bread Muffins for breakfast but, fun fact, I once gave up bananas for like two months. 
Why?
Because I was convinced I ate too much sugar or had candida or something neurotic like that. 
Not that those concerns are silly, not at all. In hindsight, I just personally went through a period of being hyper-critical of everything I ate. I was convinced that every pain, pimple and itch was related to something I was eating (or eating too often) or not eating (or not eating often enough). 
This happened when I began to understand how food and the things we put in our bodies can so dramatically affect our health and how we feel. I was fascinated by this revelation but also got obsessed. You know, the pendulum swings! 
And bananas made the shit list. Along with so many other beloved, healthy foods! 
Anyways, irrational episodes aside, once I reintroduced bananas I noticed that….nothing was different. Hooray for bananas! Bring em on!
Taking a break from certain foods can be very helpful and can help expose some otherwise unnoticeable food intolerances. Eliminating foods and reintroducing them slowly is what's known as an elimination diet. There are different ways to approach an elimination diet so if you're considering doing this, I suggest seeking the help of someone who is well versed in food allergies and intolerances to help guide you through the steps.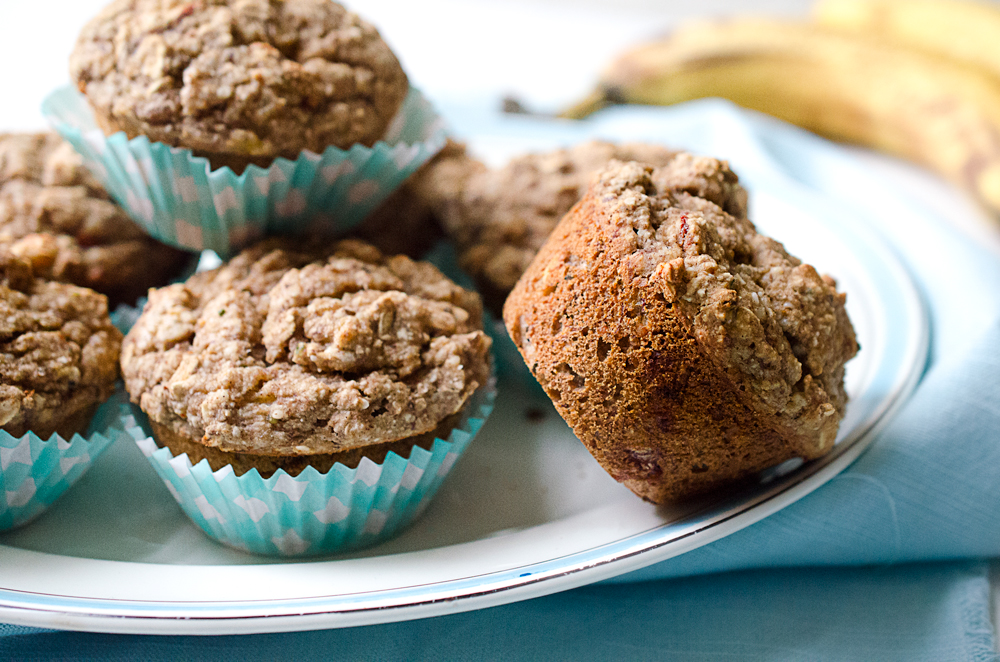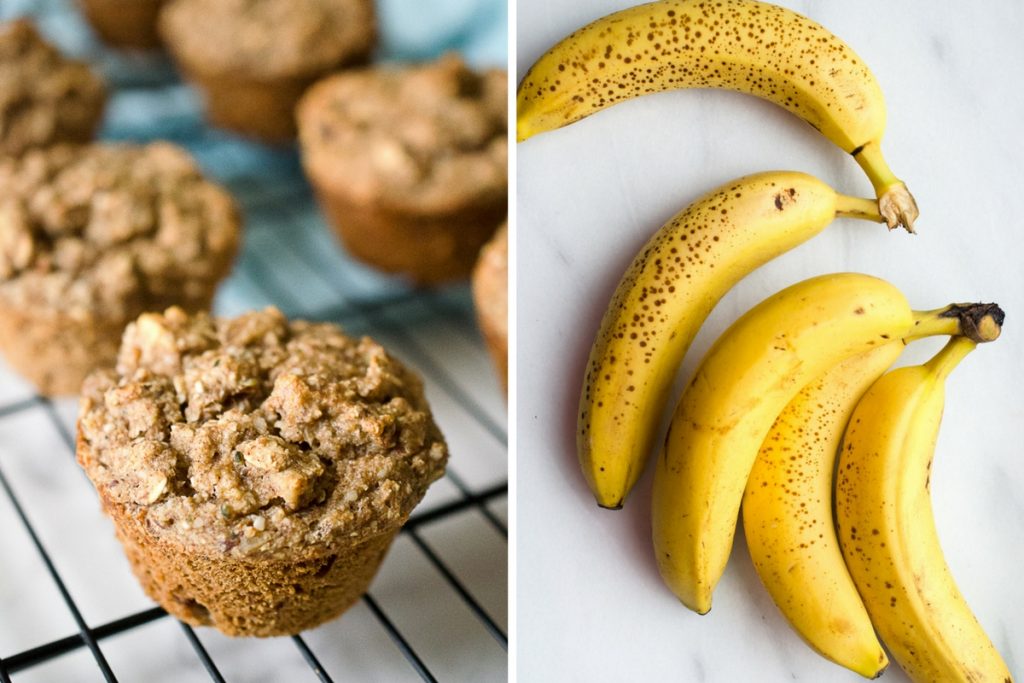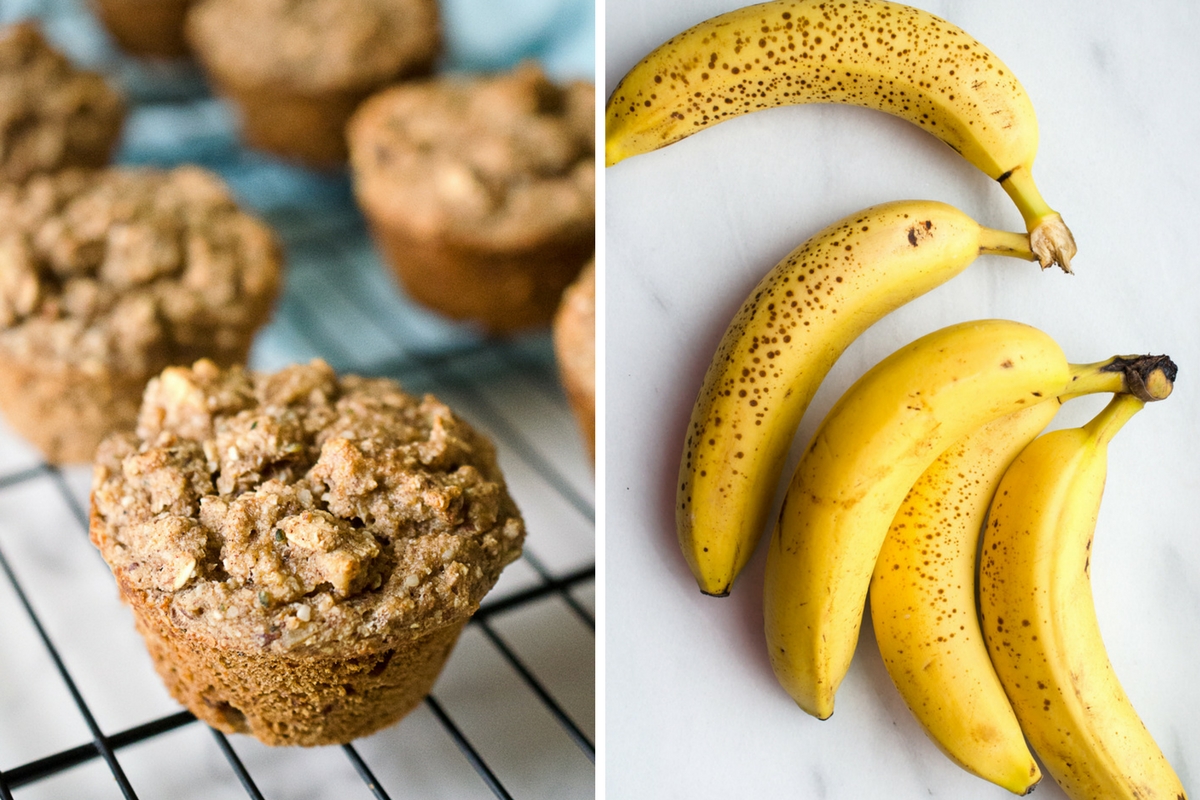 Back to bananas (thank goodness!)
I never eat a banana by itself; I find them a little sickening actually (unless smothered in almond butter). However, a mean smoothie they do make and banana bread is undeniably a culinary icon. 
Bananas are also pretty handy because they can act as a binder in baked goods, the same way eggs do, and they provide moistness that is usually achieved with butters and oils. Equally awesome, their natural sugars reduce the need for added sweeteners. 
The best way to bake with bananas is to wait until they're very ripe and little browned on the outside. This isn't a must, but the riper the sweeter. 
A few overly ripe bananas on my kitchen counter inspired these vegan and gluten free and oil free Banana Bread Muffins.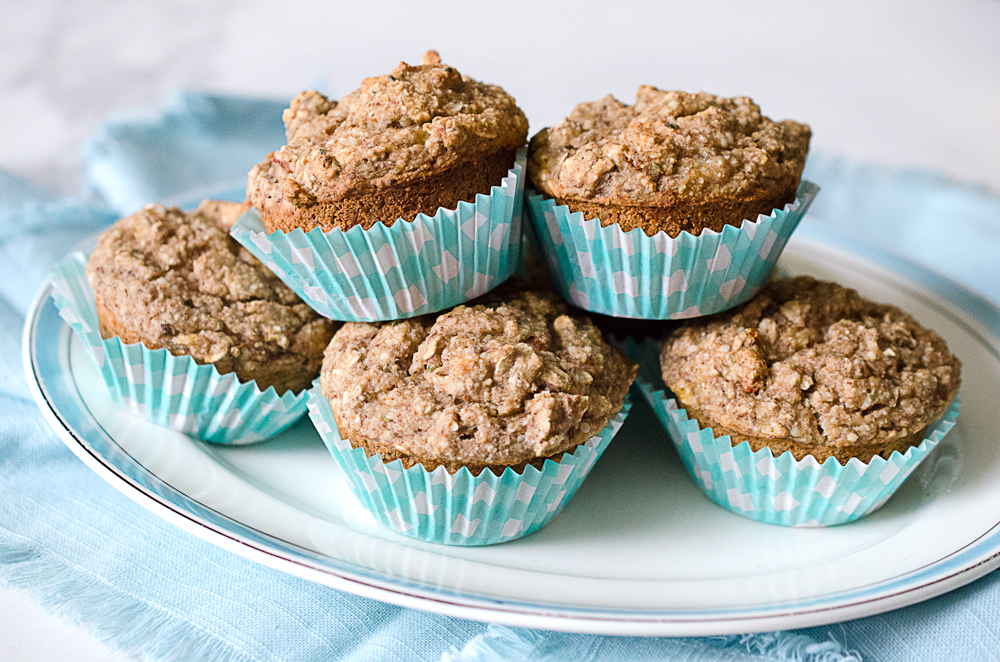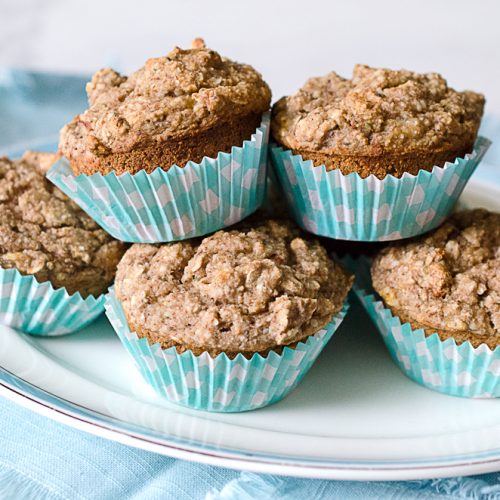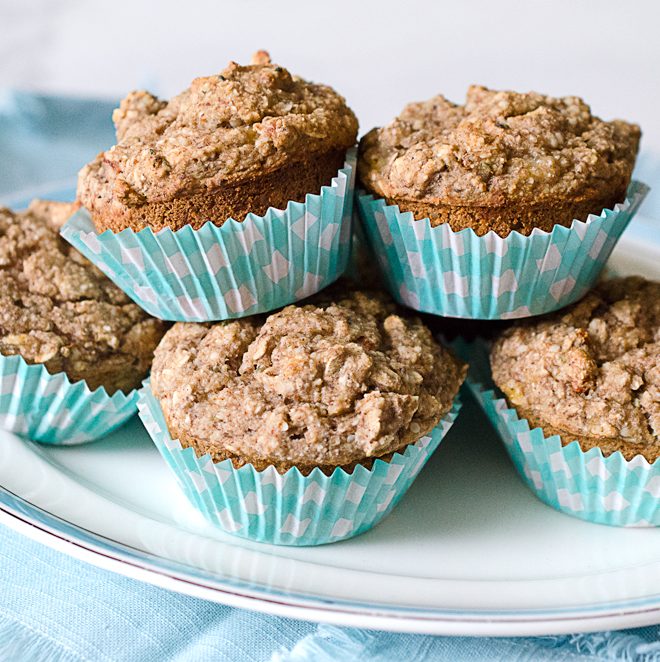 Make good use of those bananas! Gluten-free, vegan, addictive banana bread muffins!
Ingredients
Dry

1

cut oat flour

½

cup

brown rice flour

½

cup

almond meal

½

cup

whole oats

¼

cup

hemp seeds

1 ½

teaspoons

baking powder

½

teaspoon

baking soda

1 ¼

teaspoons

cinnamon

½

teaspoon

salt

¼

teaspoon

nutmeg

½

cup

walnuts

chopped (optional)

1/3

cup

goji berries

optional

Wet

1

tablespoon

+ 1½ teaspoons ground flax seed

1

cup

mashed ripe bananas

~3 ripe medium sized bananas

¾

cup

unsweetened almond milk

or preferred milk

¼

cup

unsweetened applesauce

2

tablespoons

maple syrup

2

teaspoons

vanilla extract
Instructions
Preheat the oven 350°F. A quality non-stick muffin pan or silicon pan doesn't need to be oiled. If you have an older pan that sticks, you can use paper muffin moulds.

To make a thick flax egg mix the ground flax with 3 tablespoons warm water in a small bowl. Let it sit for 5 minutes to thicken.

Add all the dry ingredients to a large bowl and mix. Set aside.

In a medium bowl mash the bananas well. Add all other wet ingredients (including the flax egg) and mix well using a fork.

Add the wet ingredients to the dry and mix until all the wet ingredients are incorporated and no dry spots remain.

Transfer the batter to the muffin pan/moulds. Bake the muffins for 30-35 minutes. They are done when they are firm to touch and the edges have pulled away from the pan.

Let the muffins cool for 20 minutes in the muffin pan and then transfer to a cooling rack to cool completely. It's important to let them cool completely because they will firm up as they cool!
Notes
For a nut free version, use the more brown rice flour instead of almond flour.
To make oat flour, add rolled oats to a blender and blend until a flour texture is achieved. You can also do this in a food processor.
Goji berries are optional but add a nice flavour to the muffin! You can also use raisins, dried mulberries or cranberries.