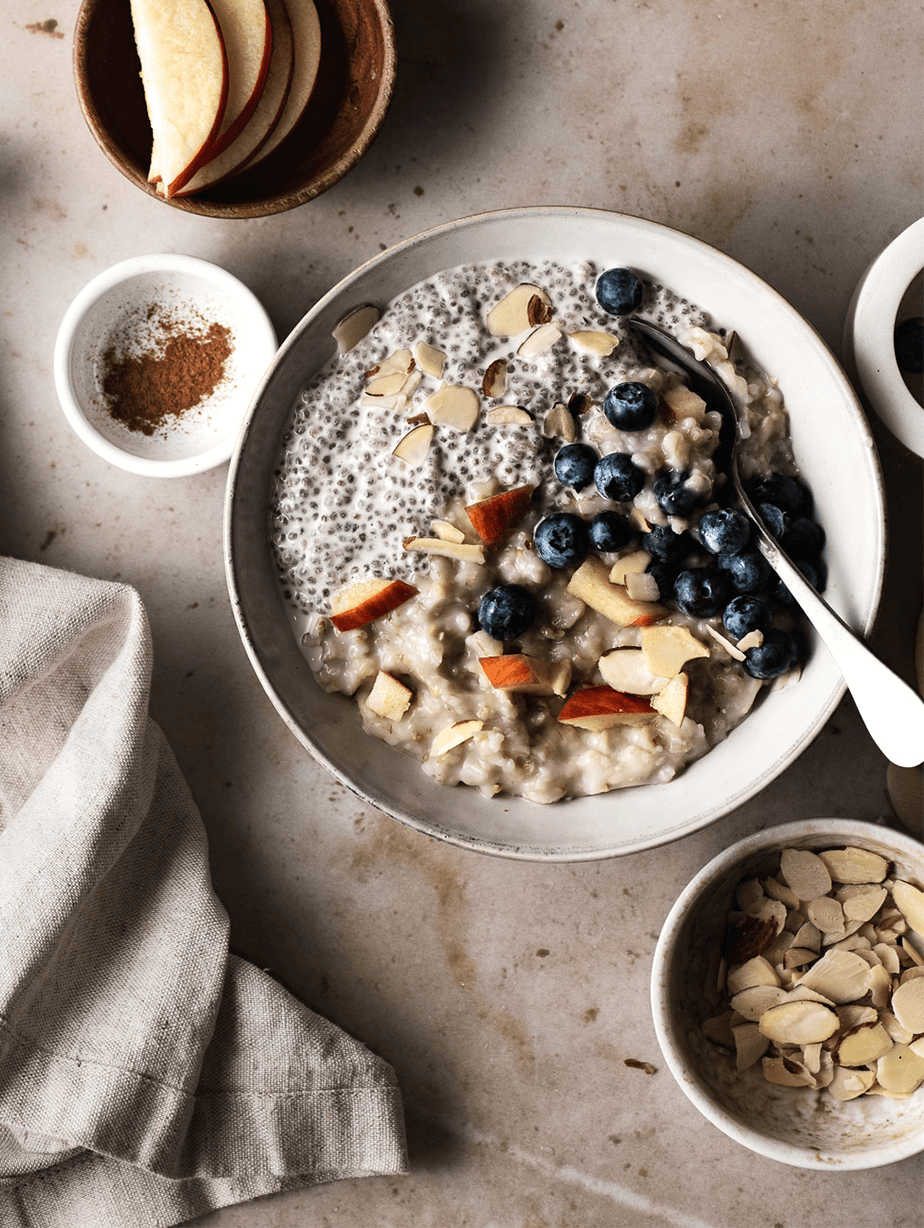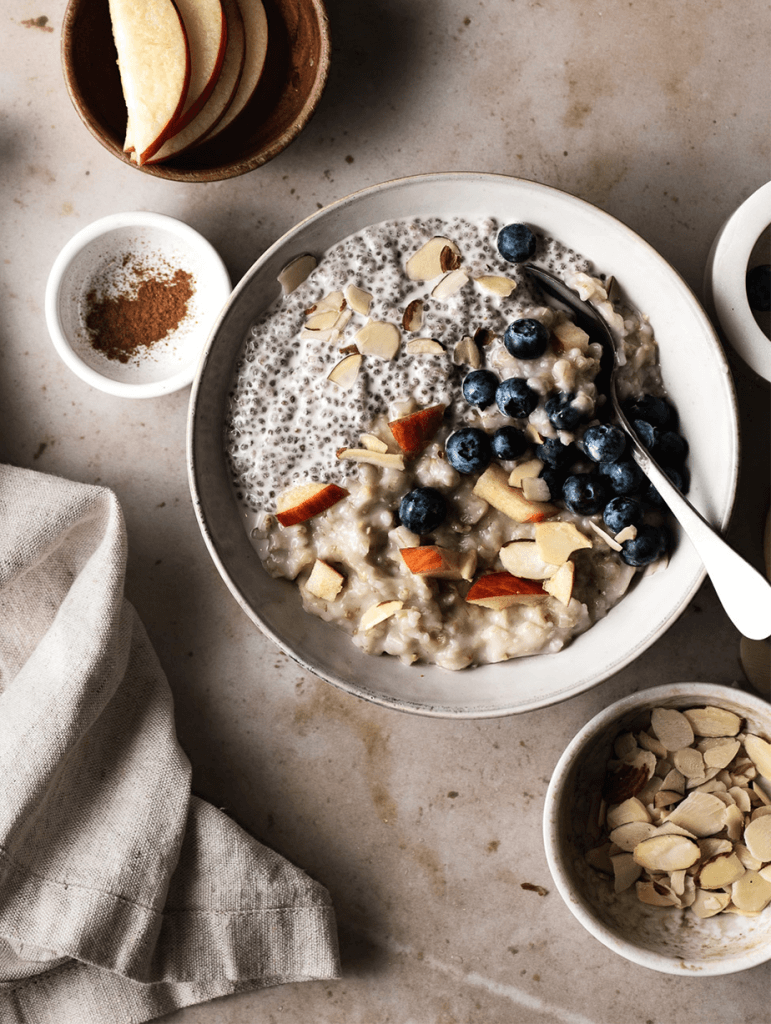 Who doesn't want to catch a few more z's in the morning? The main reason I get out of bed is to eat breakfast, and with slow cooker oatmeal it's already made for you! 
Breakfast is my favorite meal of the day so I'm pretty particular about what it is – meaning it must be delicious and satisfying. This slow cooker oatmeal, which is painfully simple, has become a breakfast tradition.
When I lived in Canada, the dark, freezing winter mornings made getting out from under the warm covers a little depressing. Rolling out of bed and having breakfast waiting gave me immediate comfort. It became a winter ritual. Slow cooker season you could say.
Now in Taiwan, the winter mornings can still be dark but are somewhat tropical compared to the Canadian standards. Yet I still feel like those winter months are for slow cookers. It's embedded in the fabric of my being. 
No matter the temperature outside, January still makes me want to curl up on the couch with slippers and blankets and warm, cozy foods.
What's more cozy than creamy oatmeal?
Before I get into how to whip up this simple breakfast, a quick summary on the difference between steel cut oats and regular rolled oats.
Steel cut oats
 (also known as Irish oats) are the whole oat groat chopped into a couple of pieces without further processing. Although both kinds of oats have a similar nutritional profile, steel cut oats, because of their shape and minimal processing, are a little lower on the glycemic index than rolled or instant oats. Steel cut oats also have a nuttier flavor and take longer to cook than rolled oats.
Rolled oats
 on the other hand are the result of the oat groats being steamed, rolled, steamed again and often toasted. These guys are still a healthy choice but if you were torn between the two, I would choose steel cut for their flavor, texture and tummy-filling effect. The increase in surface area of rolled oats shortens the cooking time and so these two types of oats are not interchangeable in most recipes (including this one). Rolled oats are ideal for adding to baked goods or for making granolas and crisps.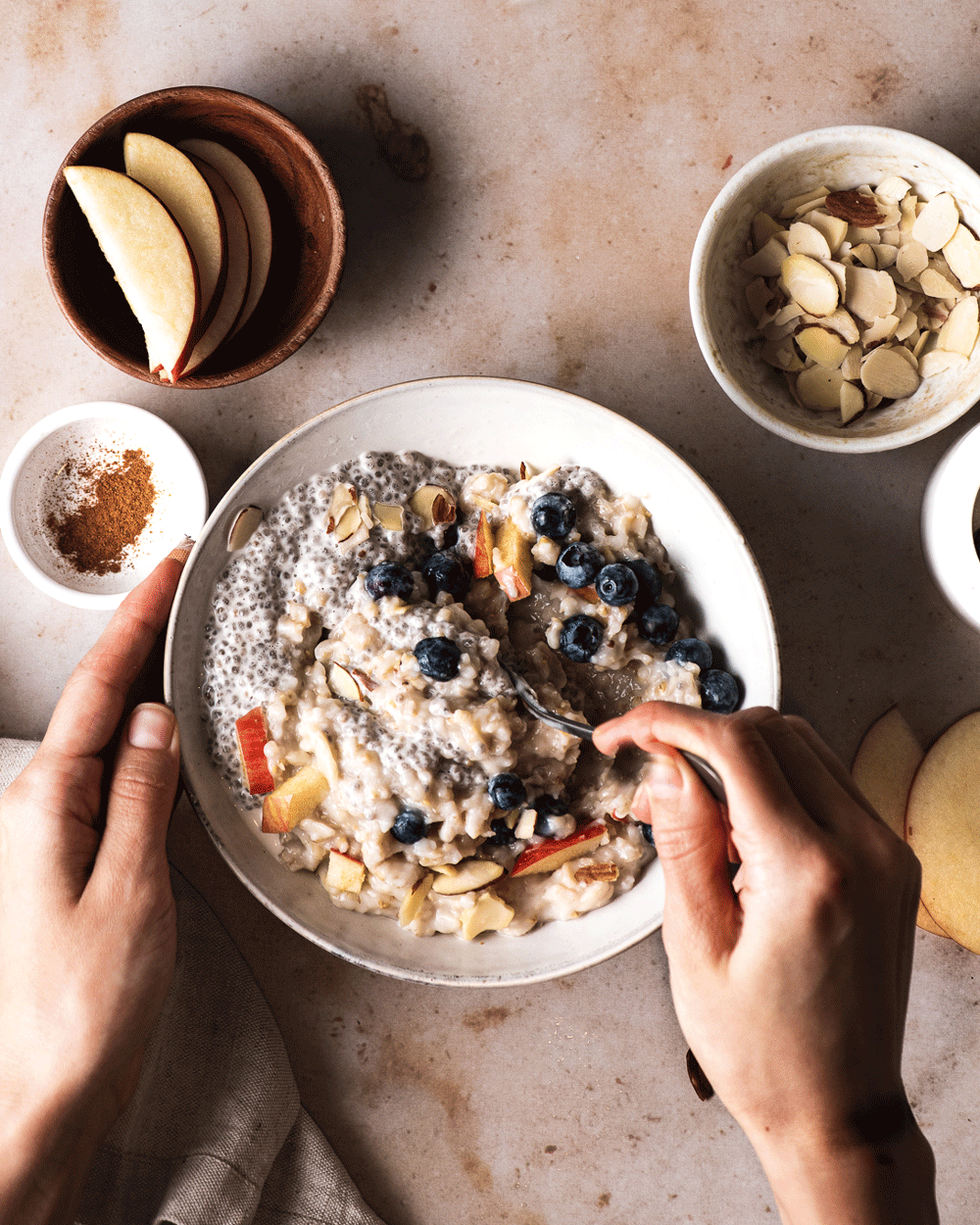 A note here on gluten free oats. Oats are naturally gluten free but are often considered to be gluten-y because they're traditionally grown in rotation with wheat, barley and rye and are processed in plants and factories with these gluten containing grains. 
Because of this, there's inevitable gluten cross contamination and the majority of oat products do contain gluten. However,  there are some manufacturers, like Bob's Red Mill, that offer gluten free oats. Bob's and other specialty manufactures do ELISA testing (a type of test used to determine the amount of gluten) and work with farmers to guarantee that their gluten free oats are actually gluten free.
If you have more questions or specific concerns, call the manufacturer. I do this all the time!
Having said all that, there is one other pertinent piece of information. Oats do contain a protein called avenin, which is similar to gluten, and those with celiac's disease may also have a reaction to it. Individuals with gluten sensitivities may want to add wheat/gluten free oats into their diet slowly to monitor for any reaction if they've been avoiding them for an extended period of time.
For more oatmeal inspiration, try these!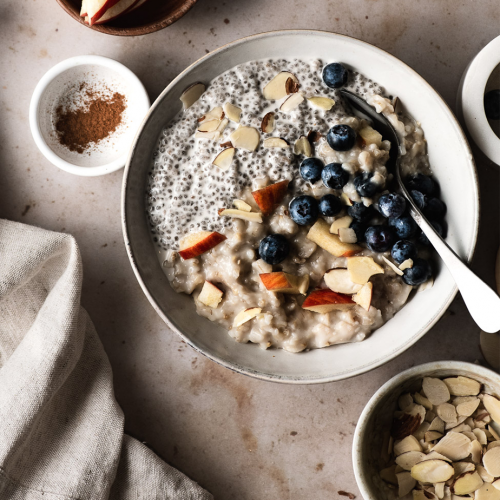 Slow Cooker Oatmeal
Who doesn't want to catch a few more z's in the morning? The main reason I get out of bed is to eat breakfast, and with slow cooker oatmeal it's already made for you! 
Ingredients
2

cups

steel cut oats

gluten free if desired

8

cups

of water

1

teaspoon

cinnamon

pinch

of salt
Instructions
Put the oats and water in a slow cooker and cook on low or "normal" (if using an Insta Pot) for 7 to 8 hours. If left too long a thick crust will develop around the edges of the slow cooker (totally edible, I know from pressing snooze one too many times).

Serve with your favorite toppings. This will be plain when made with just water so experiment with some topping combinations. A fool proof combo is a scoop of almond butter, ground flax seeds, handful of berries, and a drizzle of maple syrup.
Notes
Your particular slow cooker will determine exact cooking time.
If you like a chewier porridge, use less water.
I like to divide the cooked oats into individual portions and keep in the fridge for the rest of the week. Reheat in a pot on the stove, adding milk as needed to thin the oatmeal.