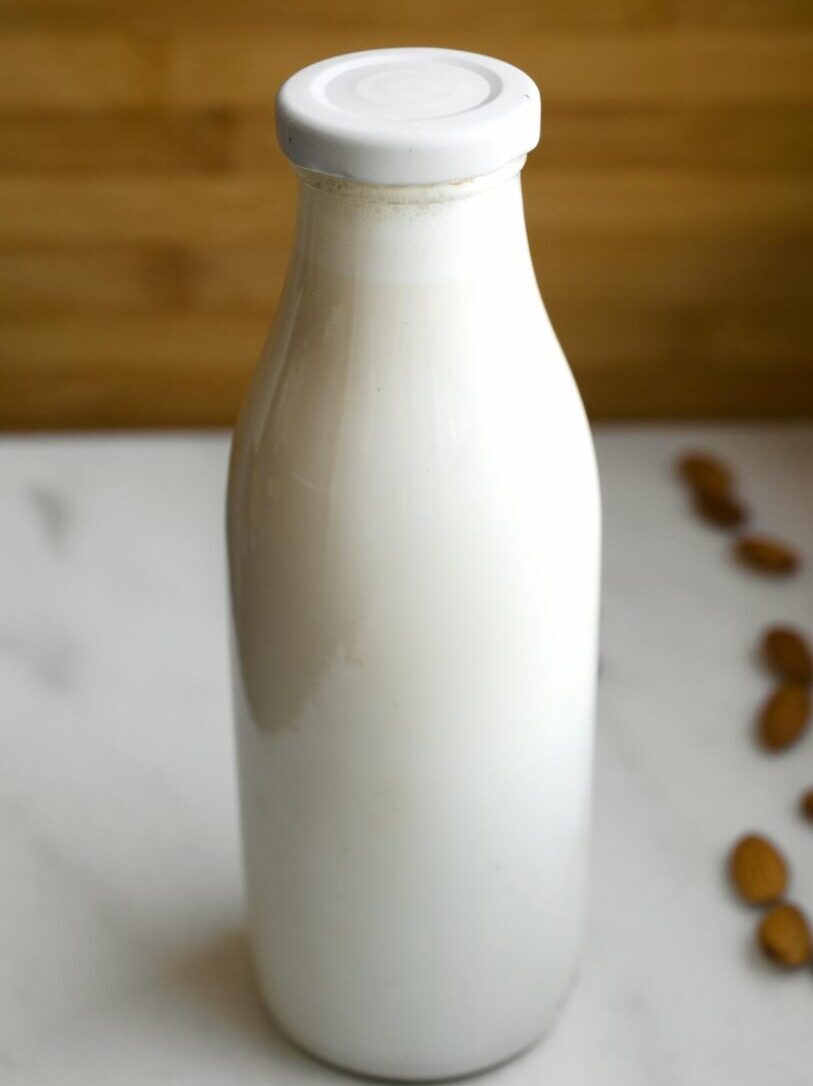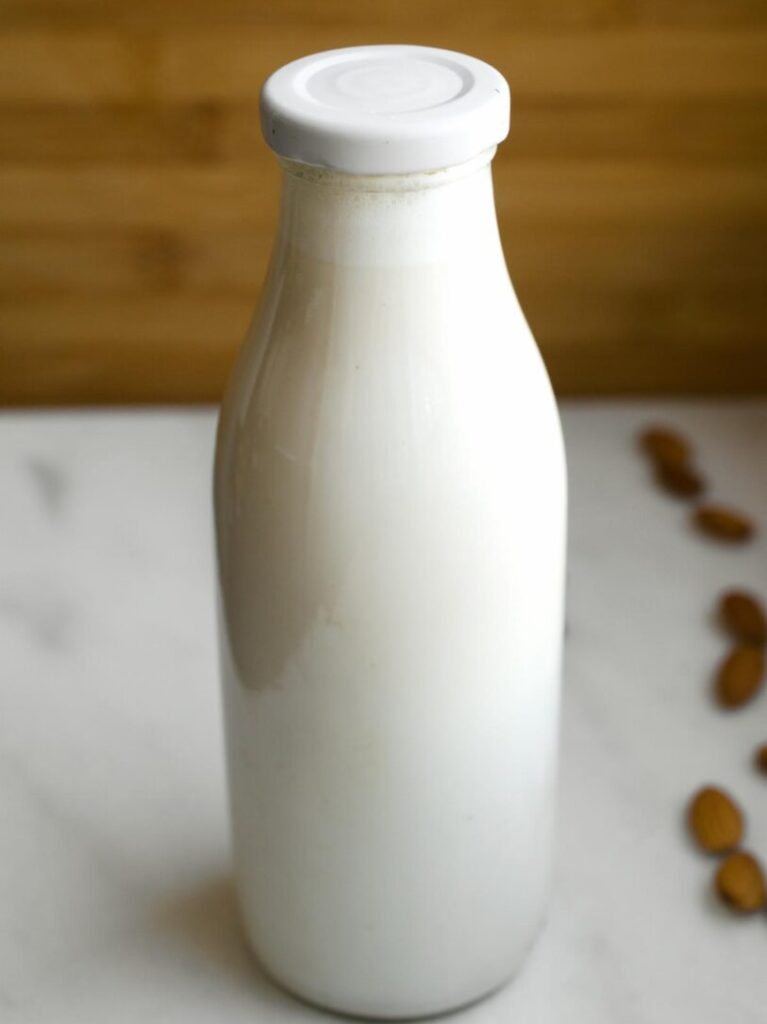 Homemade almond milk! I don't remember when we were introduced but it was seriously love at first taste. 
I am a big proponent of nut/grain milk alternatives to dairy and I've dabbled in the rice milk and oat milk varieties, I had a disappointing date with hemp milk, and soy is alright but sometimes it's tough to source organic.
I keep returning back to my first love, almond milk. 
Ok, a couple of things about nuts in general. 
They are loaded with nutrients, like B vitamins, magnesium, antioxidants. Each one has its own specialty, like brazil nuts, pack a ton of selenium, walnuts are great sources of essential fats, and almonds are a great source of vitamin E and calcium. Can't forget about the fiber they have, we can all use more of that. True, they are high in calories and fat, but in moderation (a handful a day) they are incredibly beneficial for our bodies. So please don't shy away from them, you are way, way better off snacking on some mixed nuts than eating a refined, low-calorie snack like pretzels. 
Those who frequently consume nuts have been shown to actually gain less weight than those who don't. I like to add them to everything. I throw them in my smoothie, toss them in my salad, mix them in muffins, you name it. 
However, quality is paramount! 
There are tons of nuts available that are roasted and mixed with refined oils and salt. Stay clear of these nuts (apologies for the frequent use of the word). Nuts should be raw and fresh as possible. When they are roasted at high temperatures their delicate vitamins and fats are altered and they lose a lot of their benefits. When left sitting around for too long they also lose their health appeal. To keep them fresh longer, store in your fridge or freezer. My freezer is full of them!
It's true that a lot of almonds cultivate in North America undergo irradiation before they are brought to market, which sucks a*#, but until legislation is changed we have to work with what we got. You can source unpasteurized, raw almonds from Europe and small farms, mostly in the states. I digress. 
The point is we want the almonds to be in their most natural state, and buying "raw", no matter the origin, might be the closest you can get.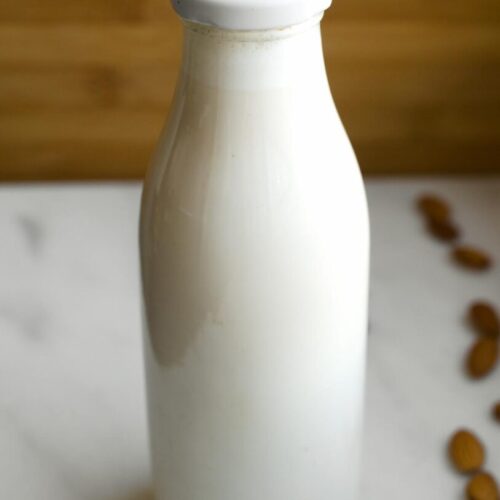 There is nothing more delicious than creamy, homemade almond milk!
Ingredients
1

cup

almonds

soaked overnight (optional)

4

cups

filtered water

2

teaspoons

pure vanilla extract

Big pinch salt
Instructions
Drain the almonds and add to a high-speed blender (regular blender will work too). Add the water, vanilla and salt and blend on high for 30 seconds to 1 minute.

Over a large bowl, filter the almond milk through a nut milk bag. Squeeze out all the liquid. Transfer the milk to a jar or container with a cover. Voila. Almond milk.
Notes
You can make this almond milk without soaking the almonds but I like to do this because it aids in digestion. You could take this one step further by removing the skins before blending as well.
You can discard the nut pulp or keep it in your freezer for future use. I add it to muffins or cookies.
If you don't have a nut milk bag, use a fine mesh strainer lined with cheesecloth (this way is a bit messier). I've also read that pantyhose work! I've never tried this if you do please report back!